Open Thread: Post-Hysteria discussion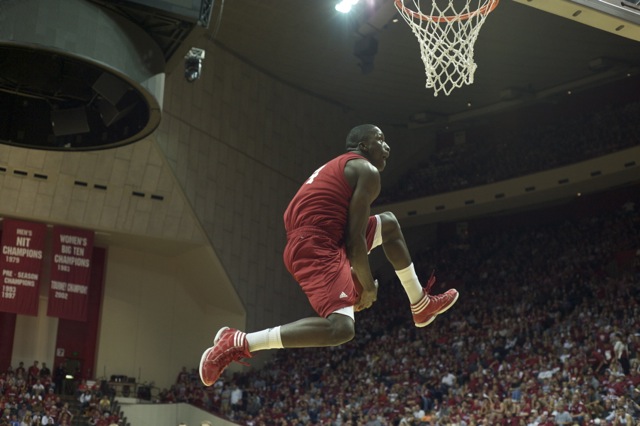 (Photo credit: Jamie Owens)
The 2011-2012 season is officially underway.
Hoosier Hysteria produced an electric atmosphere on Saturday night as 16,100 screaming fans packed Assembly Hall.
The Hoosiers, minus a slightly hobbled Christian Watford, took the court for the first time for a 3-point shootout, dunk contest and a 15-minute scrimmage to close out the evening.
Bill Raftery MC'd the event. D.J. Steve Porter spun records near half court. Former Hoosiers D.J. White and Eric Gordon both made an appearance. And countless recruits, including seven verbal commitments and Gary Harris, took in the festivities.
All in all, a good night was had by all. With that, we turn it over to you for your thoughts and observations on your first look at this year's team.
Filed to: Hoosier Hysteria