Maurice Creek suffers torn Achilles, undergoes surgery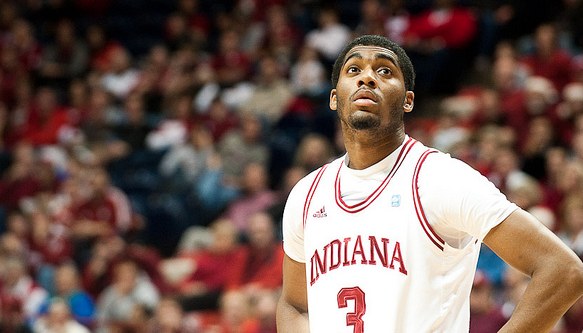 Per IU Media Relations:
Indiana University men's basketball coach Tom Crean has announced that junior guard Maurice Creek underwent surgery today to repair a torn Achilles tendon he suffered away from the basketball court in his left leg. His status for the upcoming season has not been determined.

"All or our energy is devoted to Maurice in helping him through this latest setback," said Crean. "I know he and his family have always appreciated the thoughts and prayers they receive from Hoosier Nation."

It is the third serious injury he has suffered in the past 22 months. Creek had surgery to repair a broken left patella in late December of 2009 and last year he was shut down after a stress fracture in his right patella ended his season in January. This latest injury had no impact on either of his previous injuries to his knees.
"This is a devastating blow for someone who has worked so hard to get himself in a position to help this program again," said Crean. "He is going to receive the best medical care possible and we will take his recovery one day at a time. I think the most important thing that we can do is to make Maurice know that despite his injury, he can serve a very vital role in helping our program and we will actively keep him involved every day."

In 30 total games for the Hoosiers, he is averaging 11.5 points and and is shooting 37.1 percent from three-point range. He averaged 16.4 points as a freshman and 8.3 points last year. His career-high came when he knocked down 31 points against Kentucky as a freshman.
Filed to: Maurice Creek