Inside the Hall Twitter Mailbag: September 23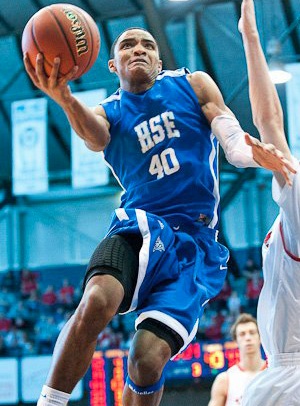 The Inside the Hall Twitter mailbag is a collection of questions tweeted to us via our Twitter account, @insidethehall. Tweet us your questions and we'll answer as many as we can. Now, onward …
@hoopstrainer writes: Is there a 2012 back up plan if no Gary Harris or does Crean focus on 2013?
Alex Bozich: Barring any developments next spring, I believe it's Gary Harris or bust when it comes to rounding out the 2012 class. That said, I've learned to never say never when it comes to Tom Crean and recruiting. He's always looking for ways to improve his team. Even if IU doesn't end up landing Harris, this class should finish in the top five nationally and fill a variety of needs for the program.
@Collin_OConnor writes: How much do you expect to see Remy and AE on the court this season if at all?
Alex Bozich: Both players should get a chance for some minutes in the non-conference, but whether or not they continue to play when the meat of the schedule rolls around will depend on their ability to defend. Crean's messages via Twitter in recent weeks have given a pretty clear indication that he's looking for defense first and foremost. Based on what I've seen of Abell, his ability to defend on the perimeter and also get into the lane off the dribble should help him earn a fair amount of run.
@ElBonko writes: anyone know anything about zeller's endeavors to put on muscle? Heard he looks up 15 lbs since the spring. Can ne1 confirm?
Alex Bozich: Cody Zeller said in early August that he'd put on 10 pounds since his arrival in Bloomington and with another month and a half under his belt, another five pounds certainly sounds reasonable. Hoosier Hysteria is three weeks from tomorrow, so we'll find out for sure soon enough.
@Bg_Tie writes: Any news if GHarris will take a visit to UK?
Alex Bozich: The latest from Gary Harris Sr. on Wednesday was that the family had not decided if Kentucky would get an official visit. The fact that the in-home visit with John Calipari happened combined with Harris Sr.'s admission that the commitment of Archie Goodwin wouldn't affect Gary Jr.'s interest in the Wildcats makes it sound like the family is seriously considering Kentucky.
@IU11AJohnson writes: Best case scenario for Zeller individually? No PC answer about making whole team better. Please tell me 20 pts 10 rebs.
Alex Bozich: 20 and 10? That's strong. Like Jared Sullinger strong. The 10 rebounds per game seems more likely than the 20 points per game, but I'd say 16 or 17 points and 8 or 9 rebounds is a best case. And given Indiana's statistical production from its post players over the previous three seasons, Zeller will be a huge upgrade in that regard.
@Spellydoo writes: who in your opinion would be the best fit of the 2013 PF/C players that we are recruiting.
Alex Bozich: It's tough for me to comment definitively on this as I've only seen BeeJay Anya on video, but both he and Luke Fischer would be solid fits. Anya is the better prospect of the two right now because he's much further along physically, but Fischer will be one of those players that will stick around campus and develop into a very good player by his final two seasons. I don't think you can go wrong with either player. (Note: Didn't include Derek Willis here as he's much less of a traditional big man due to his ability to step out.)
@smckinley24 writes: Free throw percentage this year as a team?? Over under 65%?
Alex Bozich: Indiana shot close to 73 percent last season and is adding a McDonald's All-American that can get to the line and convert. Over. Way over.
@sycamorehoosier writes: who is the highest priority bigman for 13 or 14 class?
Alex Bozich: In 2014, Cliff Alexander seems to be the highest priority currently. In 2013, Anya, Fischer and Willis are all high priorities. I'm not sure if distinguishing one of those three as the highest priority would be fair or accurate.
(Photo credit: Jamie Owens of J. Scott Sports)
Filed to: Twitter Mailbag