Bogues to coach Peter Jurkin at United Faith Christian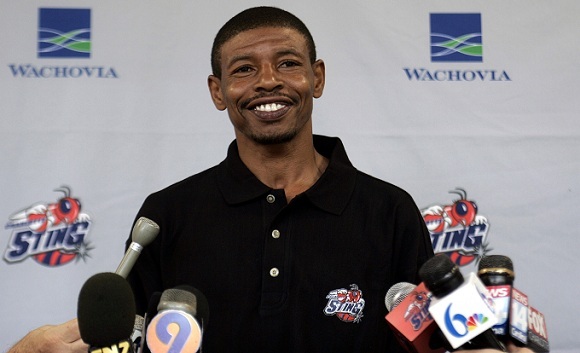 Peter Jurkin will have a new coach for his final high school season at United Faith Christian Academy: Tyrone Muggsy Bogues.
The Charlotte Observer is reporting that Shaun Wiseman has stepped down as the coach at UFCA and will be replaced by Bogues, who played 14 seasons in the NBA with the Washington Bullets, Charlotte Hornets, Golden State Warriors and Toronto Raptors.
The Observer's report mentions Jurkin's development as a primary reason for Bogues' interest in taking the job:
Bogues was an assistant on Wiseman's first state championship team at United Faith in 2009, which featured one of the players Bogues mentors and coaches, Ian Miller, now a sophomore point guard at Florida State. Bogues is likewise close to another current Falcon, 7-foot senior center Peter Jurkin, who has committed to Indiana.

"The reason I did this mainly was because of Peter's situation," Bogues said. "When I got a phone call from the school, I was kind of shocked. High school coaching wasn't something I was looking for and I thought Shaun was doing a really good job. The time I spent with him, he had the program going in the right direction. I don't know what all took place, but I want to make sure the guys continue to get the attention and development I think they should."
Jurkin recently tweeted about working out with Bogues and getting a chance to work with a former NBA veteran should be a positive experience for the future IU big man.
Filed to: Muggsy Bogues, Peter Jurkin