Henry Clay sophomore Jordan Green recaps IU visit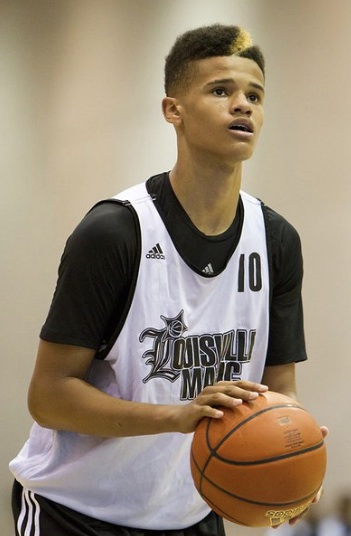 Even though he just recently started his sophomore year of high school at Lexington Henry Clay, Jordan Green has already embarked on unofficial visits to Louisville, Purdue, Tennessee and Xavier.
Green added another visit to his list on Saturday with a trip to Bloomington for the Indiana-Virginia football game.
The 6-foot-3, 178-pound guard said Indiana coach Tom Crean's involvement throughout the day impressed him.
"He's a very, very nice, good guy," Green told Inside the Hall on Sunday afternoon. "He's there more than other college coaches. Usually when you go on a visit you just talk to the college coach for a little while. Coach Crean was there from the beginning to the end. Even at the football game he stayed with us."
Prior to attending IU's 34-31 loss to Virginia at Memorial Stadium, Green toured Cook Hall and the recently renovated academic center in the north end zone.
IU's practice facility drew a favorable review from the sophomore, who played there previously with the Louisville Magic at the adidas May Classic. He was back in Cook Hall on Saturday running up and down with some of IU's current players in pickup games.
"It's really, really nice," he said. "It's one of the best facilities that I've seen."
The Lexington, Kentucky native is still in the early stages of his recruitment, but listed several factors that will play a prominent role when it comes time to select a school.
"Academics, the coaching staff, the chemistry of the team and the facilities," Green said.
(Photo credit: Sam Hunter)
Filed to: Jordan Green