Sporting News bullish on IU in 2011-2012 Big Ten finish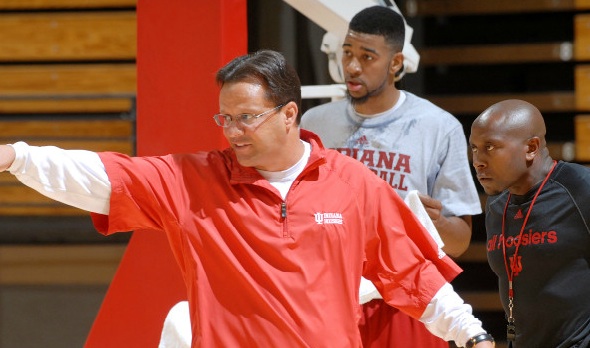 The fall's first college basketball preview magazine, published by The Sporting News, is on newsstands and their editors have the Hoosiers jumping from eleventh up to sixth in the Big Ten.
The complete rundown of the projected conference finish is as follows: 1. Ohio State, 2. Wisconsin, 3. Michigan, 4. Michigan State, 5. Purdue, 6. Indiana, 7. Northwestern, 8. Minnesota, 9. Illinois, 10. Iowa, 11. Nebraska and 12. Penn State.
Also of note: Cody Zeller is mentioned as the top freshman in the Big Ten and is given hefty praise: "There's a strong chance he'll be the type of dominant center few programs ever see." Sophomore Victor Oladipo is tabbed as the league's most athletic player.
Obviously these types of predictions can be thrown out the window once the season tips off in November, but as a point of discussion in early September, does the jump from the bottom of the Big Ten up to sixth for this group of Hoosiers seem probable, possible or too optimistic?
(Photo credit: IUHoosiers.com)
Filed to: 2011-2012 Big Ten Preview, Cody Zeller, Victor Oladipo