Around the Hall: Zeller, D'Angelo Russell visit, more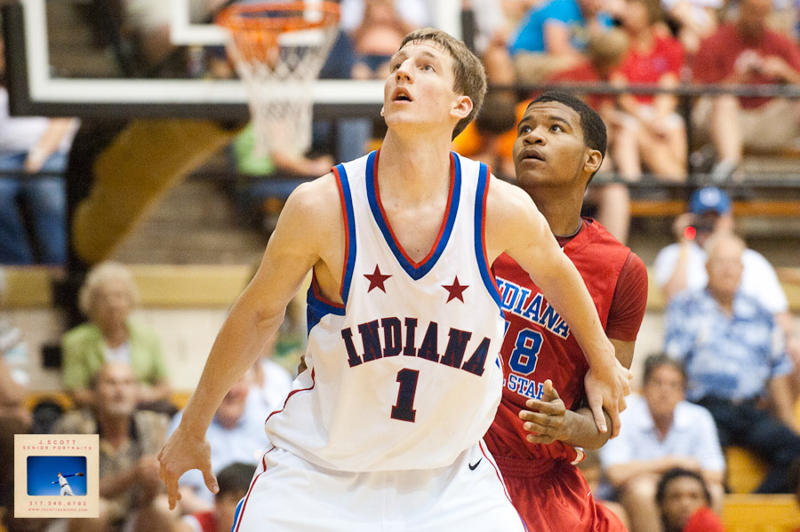 Around the Hall is recommended reading from the Inside the Hall crew. So go ahead, get your read on. (Photo credit: Jamie Owens of J. Scott Sports)

+ Connor O'Gara of The Indiana Daily Student writes that Cody Zeller is already a freshman sensation after observing the IU big man at yesterday's "Traditions and Spirits" gathering at Assembly Hall.
+ Louisville Central's D'Angelo Russell, ESPN's No. 16 player in the 2014 class, will visit Bloomington on Sunday.
+ 2011 Michigan Mr. Basketball Dwaun Anderson will not enroll at Michigan State this fall due to personal reasons relating to the loss of his mother.
+ Ohio State might not have an important piece of its incoming freshman class, LaQuinton Ross, due to transcript discrepancies.
+ A change of heart from five-star big man Andre Drummond lifts Connecticut into the national title picture according to Jeff Eisenberg of Yahoo! Sports.
+ Bob Knight will come off the Texas Tech payroll, where he's been earning $24,000 a year since the middle of 2008, on Wednesday.
"Like" Inside the Hall on Facebook or follow us on Twitter.
Filed to: Cody Zeller, D'Angelo Russell