Five takeways from the July evaluation period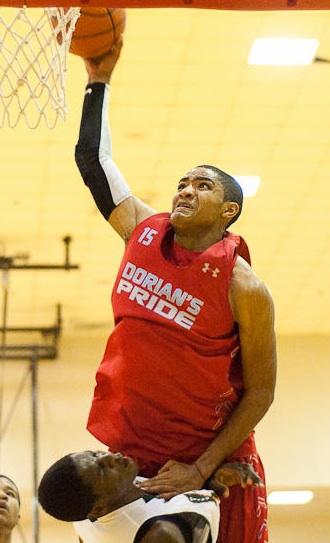 The month of July wrapped up for most of the Big Ten coaching staffs at the GRBA National Championships in Fort Wayne. As we look back at the 20-day evaluation period that included stops for Inside the Hall at the adidas Invitational, Kentucky Hoopfest, Best of the Midwest and the GRBA National Championships, here are our five biggest takeaways from July:
— Three schools emerge at the forefront of the Gary Harris recruitment: Throughout the recruiting process, 2012 Hamilton Southeastern guard Gary Harris has maintained that each school recruiting him has a chance to land the No. 11 ranked player in the country according to ESPN.com. Although he has yet to officially narrow down his school list, it appears as though three schools have emerged as the most likely candidates for Harris. At the 2011 GRBA National Championships, the five-star guard stated that the only schools he will definitely take official visits to are Michigan State, Purdue and Indiana. While this isn't an official declaration of a "top three", it appears to be a safe assumption that the Spartans, Boilermakers and Hoosiers are at the top of his list. He will likely work in his official visits between high school football games and practices this fall.
— Jeremy Hollowell displays dominance: It's no secret that class of 2012 Indiana commitment Jeremy Hollowell is one of the most talented and versatile small forwards in the country. In the past, doubts have been raised about the consistency of the Lawrence Central standout's play, but throughout much of July,  Hollowell showed the ability and sense of urgency truly necessary to be dominant. At 6-foot-8, Hollowell is a matchup nightmare for most defenders because he can score in a variety of ways. He has shooting range past the 3-point line and is able to get on a roll from deep and knock down jumpers off the catch as well as the dribble. Hollowell can also get to the rim with relative ease and score against contact or draw fouls to earn trips to the free throw line. He also has great length (7-foot-2 wingspan) which makes him a threat as an offensive rebounder and second chance scorer in the half court. As he showed during most of July, Hollowell has the talent and versatility to be a special player, especially if he plays with the same level of passion and aggression at all times.
— Indiana casting wide net in 2013: Tom Crean and the Indiana staff have already received two verbal commitments, Collin Hartman and Devin Davis Jr., in the class of 2013, but it appears they will look to add at least one more player. The IU coaches were spread out in their 2013 scouting efforts during July, watching players at a variety of positions throughout the 20-day evaluation period. The staff tracked a number of prospects including V.J. Beachem, Demetrius Jackson, Luke Fischer, BeeJay Anya, Josh Newkirk, Byron "Bo" Zeigler, Monte Morris, Darryl Hicks, R.J. Curington and others.
— Jalen Coleman early headliner of 2015 class: Some members of the class of 2015 have yet to begin high school classes, but college coaches are already beginning to take notice. Indiana coaches tracked Cathedral freshman guard Jalen Coleman, who played up a year with the 2014 Eric Gordon All-Stars, throughout the July evaluation period. After watching him in Indianapolis, the Hoosiers were the first school to offer Coleman a scholarship in mid-July. The 6-foot-2 Coleman figures to be part of Indianapolis Cathedral's core rotation this year than should be led by Hartman. Other names to keep in mind for the 2015 class include Brownsburg's K.J. Walton, Evansville's Stanley and Everett Duncan, Indianapolis' Brennan Gillis and Franklin's Branden Hardesty.
— James Blackmon Jr. impresses: Class of 2014 Indiana commitment James Blackmon Jr. showcased an improved game throughout the month. The 6-foot-2 guard displayed an impressive all-around game, including the ability to fill it up from the perimeter, attack the basket and finish in the paint against contact. Blackmon has also increased his athleticism as he appeared noticeably quicker laterally and more explosive vertically as a finisher and dunker. The future Hoosier has also improved his defense by using his length and quickness more consistently to give opponents fits on the wing.
Filed to: Gary Harris, Jalen Coleman, James Blackmon Jr., Jeremy Hollowell