Getting to know James Blackmon Jr.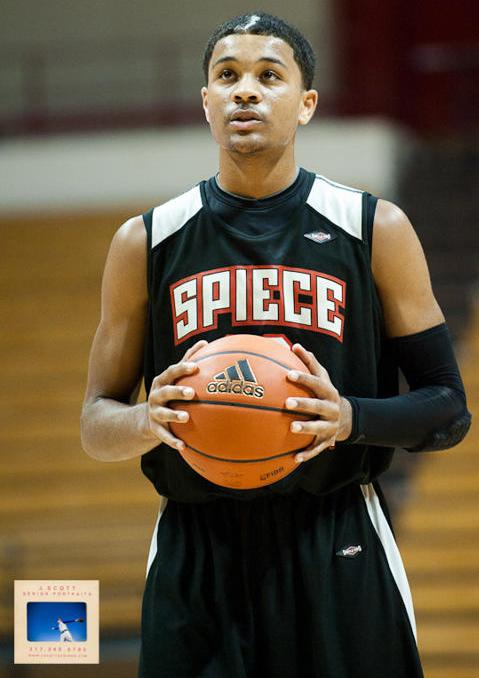 Throughout the spring and summer we've posted updates, scouting reports and video of Indiana's verbal commitments. Today in our new "getting to know" feature, we go off the court with future Hoosier James Blackmon Jr. to introduce you to IU's first commitment in the 2014 class:
Everyone thinks of you as a basketball player, but what do you like to do when you aren't playing basketball?
"I like to hang out with friends and go have fun. Maybe go to a movie with friends or play video games with my brothers."
Do you have a hidden talent or hobby?
"I can play the drums a little bit, I'm good at percussion."
If I grabbed your iPod, what kind of music would I find on it?
"Right now, probably some Tyga, but not many people listen to him. Maybe some Lil Wayne, Rick Ross and Wiz Khalifa probably."
What is your favorite movie ever?
"Stepbrothers."
What's your favorite TV show to watch?
"I really don't watch that much TV, but when I do, I usually watch cartoons with my youngest brother."
If you had to make a team using yourself and any other four people, who would you choose to play with?
"Trey Lyles, Kobe Bryant, Kevin Durant and Monta Ellis."
Would your little brothers come off the bench?
"Yeah, my little brother Jalen and Vijay."
How old are they?
"Jalen is 8, and you can check out his video on YouTube. The other one, Vijay, is 14."
How often do you play basketball with them?
"I play with my 14 year old brother all the time, we just compete. With my little brother I usually just play around with him for fun."
What is the best advice someone has ever given you?
"Do everything like it's your last, and that's from my dad."
Who is your role model or someone your look up to?
"My mom because she's just a hard worker and that's where I get my work ethic from."
(Photo credit: Jamie Owens of J. Scott Sports)
Filed to: James Blackmon Jr.