Notebook: Zak Irvin, Glass talks patience and more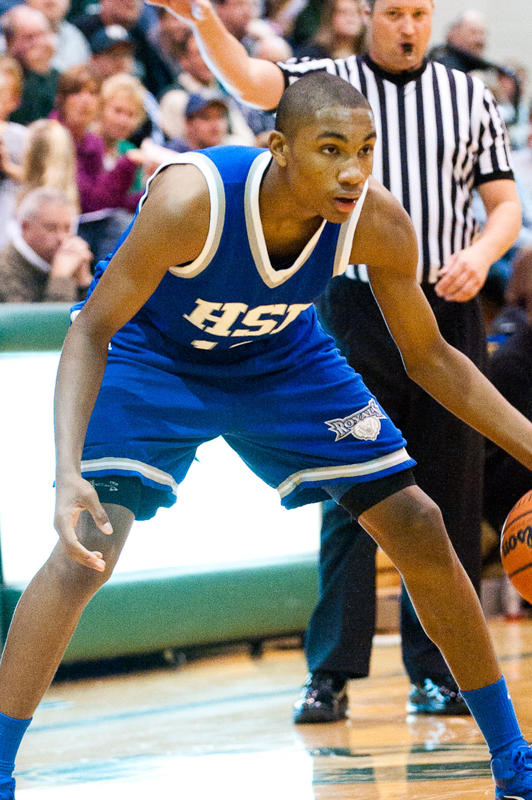 Joe and I will hit the recruiting trail once again beginning Friday in Fort Wayne for the Spiece Gym Rats Basketball National Championships. A few of the players expected to participate according to the schedule released include Gary Harris, Trey Lyles, James Blackmon Jr., Jaquan Lyle, Trevon Bluiett and Demetrius Jackson. This will be the AAU final event we'll cover this summer, but until that coverage gets underway, here are some news tidbits and notes from Thursday:
— 2013 Hamilton Southeastern wing Zak Irvin is down to two schools: Butler and Michigan. Our friend Dylan Burkhardt over at UMHoops confirmed the news with Irvin on Thursday morning. Irvin told Burkhardt that he plans to decide on a school before summer ends. If John Beilein and staff can successfully land Irvin, it'll be Michigan's third commitment from Indiana in the past 12 months (Glenn Robinson III and Austin Hatch are the other two). Seniors Zack Novak and Stu Douglass are also Indiana natives.
— Despite the focus being on football at the Big Ten media days in Chicago, athletic director Fred Glass was asked about the patience of basketball fans in Bloomington according to Kyle Neddenriep of The Indianapolis Star. Here was his response:
"I think there is a lot of enthusiasm as people see the light at the end of the tunnel. One the great untold stories has been the patience of 'Hoosier Nation.' We're still second in the conference in attendance. It's just been ridiculous how people have stuck with us through competitive challenges – except that it's Indiana. That's what people do. If you're doing things the right way, people are going to give you space to do it the right way. Quick answers often end up in quick crashes. I like that people are passionate and care and they definitely see the light."
— ESPN.com is running a "summer buzz" series featuring the 25 most intriguing college programs and Indiana will be featured next Friday.
— Oklahoma and the NCAA have come to an agreement that the Sooners are guilty of two major violations, but Jeff Eisenberg of Yahoo! Sports wonders if the school's self-imposed sanctions will satisfy the NCAA. Our old friend Eamonn writes that Oklahoma's damage control may not be enough. Both violations occurred during the recruitment of Tiny Gallon, who left Norman after one season.
— Finally, Indiana has been releasing player photos via Twitpic that were taken in Cook Hall for next season's yearbook. You can take a look at Cody Zeller donning the candy stripes for the first time at this link.
(Photo credit: Jamie Owens of J. Scott Sports)
Filed to: Fred Glass, Zak Irvin