Around the Hall: Gunner Kiel commitment edition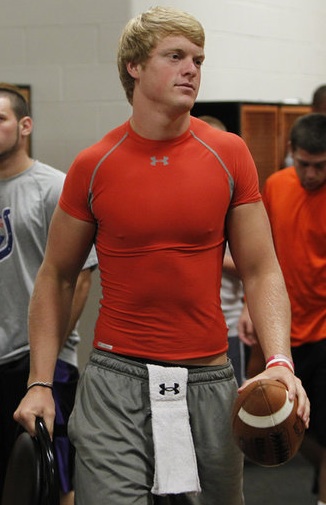 Around the Hall is recommended reading from the Inside the Hall crew. So go ahead, get your read on.
(Note: Our coverage does not typically include football and there are no plans to begin covering any additional IU sports, but on this historic day for IU football, it's only fair to show some love.)
+ Gunner Kiel, the nation's No. 1 pro-style quarterback and brother of IU quarterback Dusty Kiel, committed to IU and told Dustin Dopirak of the Herald-Times that a big part of his decision was a belief in the future of Hoosier football.
+ Tom Fornelli of CBSSports.com writes that Kevin Wilson pulled off the biggest recruiting upset in school history.
+ Kiel's coach at Columbus East, Bob Gaddis, tells Kyle Neddenriep of The Indianapolis Star that his quarterback will be a sponge at the next level.
+ The Columbus Republic has additional reaction from Gaddis on Kiel's decision and the East coach says he was not at all surprised by the decision.
+ Rick Bozich of The Louisville Courier-Journal writes that Kiel's commitment gives Wilson and the IU staff credibility and momentum in building the 2012 recruiting class.
+ This MSNBC.com headline says it all about reaction from across the country: Nation's top 2012 QB opts for … Indiana?
+ Brian Bennett of ESPN.com writes that Kiel's commitment is "unquestionably outstanding news for long-suffering Indiana fans."
(Photo credit: Indy Star)
Filed to: Gunner Kiel, Indiana Football