Indiana Elite advances to Final Four of adidas Super 64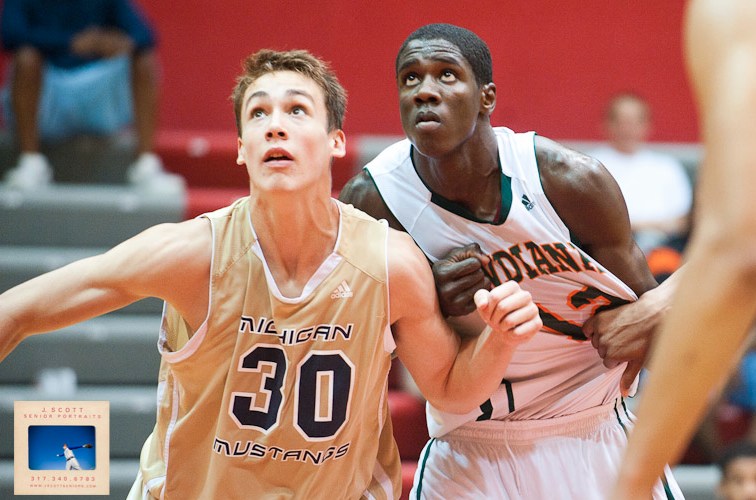 After losing all three super pool games, Indiana Elite Team Indiana has regrouped in Las Vegas to win four straight tournament games and advance to the final four of the adidas Super 64.
Elite won three games on Monday, including a 76-65 victory over Connecticut Basketball Club which is led by five-star center Andre Drummond. That win put Indiana Elite into a noon ET meeting today with Dream Vision, which beat Elite 80-65 in an earlier super pool game and also 80-73 in a super pool meeting at the adidas Invitational. Dream Vision is led by Shabazz Muhammad, the No. 1 player in the country.
If Elite can avenge both losses to Dream Vision and advance to the championship game of the Super 64, Indiana fans can watch the championship game live tonight at 8PM ET on the CBS College Sports Network.
Update: Indiana Elite fell 67-56 to Dream Vision. Jeremy Hollowell had 16 points, Yogi Ferrell added 15 and Hanner Perea finished with 12 according to NetScouts Basketball.
The Eric Gordon All-Stars team that features Devin Davis Jr. and Collin Hartman, who is out with a back injury, also advanced to the Super 64 semifinals in the 16-and-under bracket and will play at 1:40 ET today against NC Xpress Elite.
Follow Inside the Hall on Twitter.
Filed to: Indiana Elite