Basketball Prospectus lists Christian Watford as 31st best college player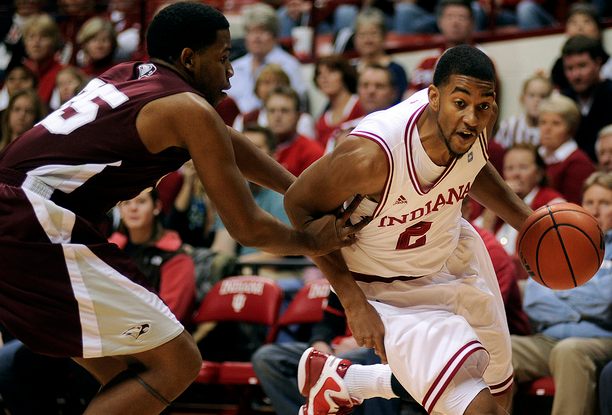 Our friends at Basketball Prospectus are counting down the top 100 college basketball players for the 2011-2012 season and up until yesterday, no Indiana player had received a mention. But Prospectus posted the fourth installment of the series on Monday, which included the No. 35 to No. 21 of their list, and Indiana junior forward Christian Watford checked in at No. 31:
31. Christian Watford, Indiana (Jr., PF)
No one that I've talked to seems all that excited about Watford's 2011, but as a sophomore he took on 28 percent of the offensive load for a major-conference team and was efficient about it. Watford kept turnovers to a minimum, made it clear that he was to be guarded on the perimeter, and hit 84 percent of his frequent free throws. If he could shore up that 44 percent two-point shooting, he'd be in good shape. And if Watford's really as strong a shooter as that free throw success implies, he could change the three-pointer from a tool to a weapon. Take care of both ifs and he would jump quite a few names on this list.
Drew Cannon, the author of the piece, raises some fair points on Watford. His two-point shooting was awfully low for the amount of attempts he took around the basket a year ago, but Watford was excellent at getting to the line (166 attempts) and converting (140 makes). No other Hoosier stands to benefit more from the addition of Cody Zeller than Watford. Zeller's presence should allow Watford to move around the perimeter a bit more and when IU goes with Zeller and Pritchard alongside Watford, IU's leading returning scorer should be able to find easier scoring opportunities around the basket.
Filed to: Basketball Prospectus, Christian Watford