HD Video: Jalen Coleman Highlights at Best of the Midwest and adidas Invitational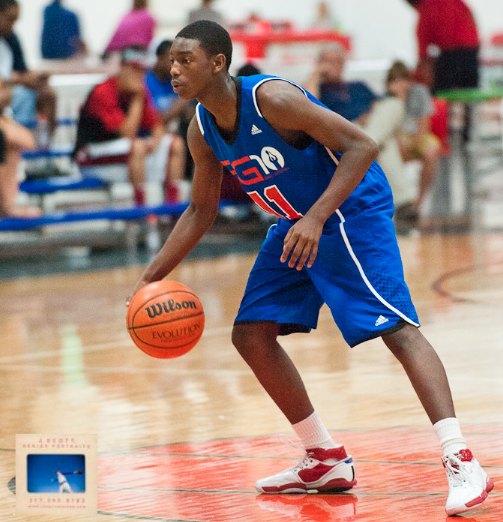 Indiana's recruiting work in the class of 2015 was confirmed on Friday when the Hoosiers extended a scholarship offer to Jalen Coleman, a 6-foot-2, 155-pound guard that will attend Indianapolis Cathedral next fall.
Kyle Neddenriep of The Indianapolis Star was the first to report the offer.
Tom Crean and the IU coaching staff tracked Coleman closely during the first 10-day July evaluation period, which included games at the adidas Invitational and the Best of the Midwest.
Coleman, who turned 15 on Friday, joined the Eric Gordon All-Stars before the start of the July evaluation period.
The Cathedral guard is playing alongside Bryant McIntosh, Perry Poindexter and Sean Sellers on the 15-and-under team that is coached by Brian Keeton.
Coleman told a group of reporters at the adidas Invitational that he was already receiving interest from Indiana, Michigan State and Purdue.
Inside the Hall was in attendance at the adidas Invitational and the Best of the Midwest and we've compiled over six minutes of Coleman video which is available after the jump.
(Photo credit: Jamie Owens of J. Scott Sports)
Alex Bozich and Joe Eberhardt contributed to this report.
Filed to: Jalen Coleman