Class of 2013 Intro: Point Guards
June 15 marked the first day that college coaches could contact prospects in the class of 2013 by phone and with that, we were able to get a better idea of some of the names on the Indiana radar. Over the next few weeks, we'll take a closer look at three different segments of the 2013 class: point guards, scoring guard/wings and big men.
Currently, Indiana has one scholarship (plus an oversign) to distribute in 2013, but due to potential early entries to the NBA and other forms of attrition, it's possible the Hoosiers could add more than one recruit to a class that already includes Collin Hartman and Devin Davis Jr.
With Yogi Ferrell scheduled to hit campus in the fall of 2012, Indiana may opt not to add a point guard in this class, but here's a detailed look at the point guard crop for 2013: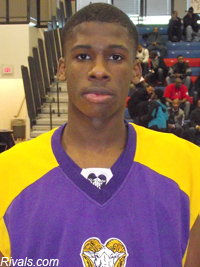 Josh Newkirk
Word of God Academy (NC)
School List: Appalachian State (offer), Arizona (offer), Clemson, East Carolina, Georgetown, Indiana (offer), North Carolina, North Carolina State (offer), Providence, Seton Hall, Virginia Commonwealth, Wake Forest
Newkirk is the only 2013 point guard with an Indiana offer, which is why he is at the top of list. But is he the most realistic option for the Hoosiers? Probably not. He could prove extremely difficult to wrestle away from hometown North Carolina State, who recently picked up a commitment from his high school teammate Torian Graham (class of 2012).
As for his on the court prowess, we'll have to rely on this brief scouting report from ESPN: "A reclassified member of 2013, the strength of his game has always been his ability to get by players. He easily transitions from scorer to playmaker and can do both. He owns a presence at his position and the kind of head strong game you want out of a playmaker."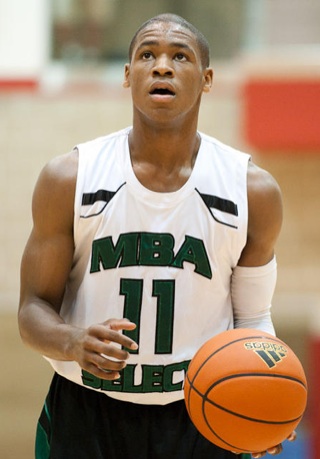 Demetrius Jackson
Mishawaka Marian (IN)
School List: Indiana, Illinois, Michigan, Michigan State, Notre Dame, Purdue, Xavier (offer)
Indiana's involvement with Jackson has started to heat up in recent months and with only the offer from Xavier to-date, the opportunity for the Hoosiers to make a move is there. He's expected to take an unofficial visit to Bloomington this summer and offered this assessment of Tom Crean and IU recently on Twitter: "Just got off the phone with Tom Crean, man is he a good guy. Really like him. Great program really building something special."
You can watch video of Jackson over on his recruit profile page and the book on the Mishawaka guard is that he attacks the lane relentlessly off the dribble. He's a bit streaky from the perimeter, but can fill it up if he gets going. Even as his MBA Select team was beaten in three straight games at the adidas May Classic, Jackson exhibited high-level hustle and intensity.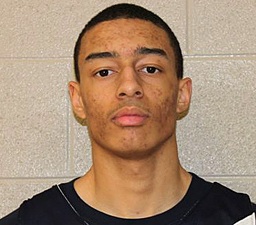 Jalen James
Chicago Hope Academy (IL)
School List: Baylor (offer), Cleveland State (offer), Dayton, DePaul, Florida State, Illinois, Indiana, Michigan, Michigan State, Missouri, Tennessee, Wisconsin, Xavier
Indiana's involvement with James began in May when assistant coach Tim Buckley got in contact with Mike Mullins, who coaches the Chicago point guard with the Illinois Wolves. The Wolves program helped produce both Demetri McCamey and Evan Turner in recent years.
Like Jackson, James is expected to take an unofficial visit to Bloomington this summer and he also received a phone call from the Indiana staff on June 15. Inside the Hall got its first look at James at the Spiece Run 'N Slam back in May and came away impressed with his ability to both handle and distribute the ball. At 6-foot-3, James is the tallest point guard on this list and his size allows him to see the court well.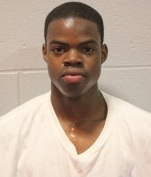 Derrick Walton
Chandler Park Academy (MI)
School List: Central Michigan, Connecticut, DePaul, Indiana, Michigan (offer), Michigan State, Notre Dame, Northwestern, Stanford, Tennessee, Western Michigan, Xavier (offer)
Walton also heard from the Indiana staff on June 15 and told Steve Schwanda that Indiana is very interested. Michigan is considered to be the early favorite to land Walton as the Wolverines offered the Detroit native last Wednesday.
Here's a scouting report on Walton from our friends at UMHoops: "Walton is a pure point guard in every sense of the word. He doesn't have the jumping ability of a player like (Demetrius) Jackson but he uses his quickness to get into the lane and is a dynamic passer with incredible court vision. He looks to setup teammates but is also capable of exploding in the scoring column as well."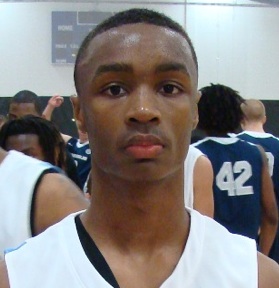 Duane Wilson Jr.
Milwaukee Dominican (WI)
School List: DePaul, Florida, Florida State, Indiana, Indiana State (offer), Iowa, Marquette (offer), Memphis, Minnesota, Missouri, Oregon State, Washington
The Hoosiers, along with Iowa, Minnesota, Oregon State and Washington contacted Wilson Jr. last Wednesday.
Brian Snow of Scout.com offered this assessment of Wilson Jr. after a recent EYBL event: "While his shot didn't really fall, Wilson did play hard, defended well, and show the leadership wanted out of a point guard. With his length and size he can defend either spot in the backcourt, and Wilson has the ability to get to the rim on the offensive end. Not possessing elite quickness, Wilson gets it done with intelligence and feel for the game."
Filed to: Demetrius Jackson, Jalen James, Josh Newkirk