NBA Top 100 Camp Q & A: Mitch McGary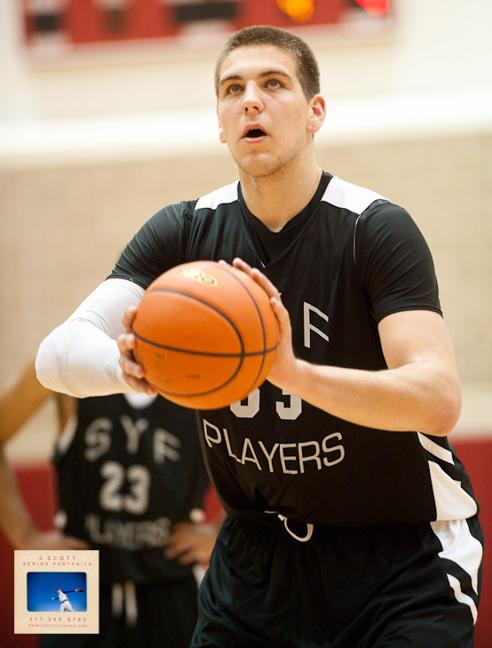 The NBA Players Association Top 100 Camp kicked off on Thursday at the University of Virginia and four of Indiana's class of 2012 commitments — Hanner Perea, Jeremy Hollowell, Kevin "Yogi" Ferrell and Ron Patterson — are participating. Hamilton Southeastern's Gary Harris and Brewster Academy's Mitch McGary are also in attendance.

Greg Rosenstein, former men's basketball beat writer for The Indiana Daily Student and currently of USA Today, had a chance to catch up with all six prospects in a set of interviews that will appear on Inside the Hall.
Rosenstein caught up with McGary on Thursday:
When do you think you will be making a decision?
Probably this fall, I'll make a decision before the season starts.
Do you plan on taking the five official visits that are allowed?
Yes. I haven't decided where yet, but hopefully soon.
Will there be any unofficial visits you take after this camp?
I'm not sure at the moment. I have to look at the schedule, but I'm not sure.
How do you feel about all of the attention? Are you comfortable with all of these microphones in your face?
I feel kind of like a celebrity. It's a lot of pressure. Any kid that has cameras and microphones stuck in his face is under a lot of pressure. I can handle it, but I was always the biggest star in my home town so I got a feel of it. But now I'm not just a big fish in a little pond anymore. I'm just trying to go out there and play with everybody else. It's still a lot of pressure.
What part of the game do you need to work on the most?
Probably mental attitude. Sometimes if I make a bad decision, I'll put my head down. I just need to move past it and make the next play.
You just recently visited Maryland and have other ACC schools recruiting you. Can you elaborate on that?
Duke and North Carolina are actually coming at me hard. Miami used to be, but not as much anymore. Duke and Coach Wojo have been talking to me and so has Coach Robinson at North Carolina. They call me a lot. I might take an unofficial to those schools but I'm not sure yet.
Who else have you talked with recently?
I've talked to Coach Calhoun from UCONN, Coach Turgeon from Maryland, Buzz Williams at Marquette and Coach Self at Kansas.
Have you spoken with Indiana recently and where do they stand in your recruitment?
They really haven't talked to me lately. I wouldn't want to say they fell off the map, but they haven't called or anything, so I don't really know.
Are you disappointed that they haven't been in contact?
It would have been cool to go home and I guess be a hometown hero. I'd be able to play with people I know that already committed.
(Photo credit: Jamie Owens of J. Scott Sports)
Filed to: Mitch McGary