NBA Top 100 Camp Q & A: Gary Harris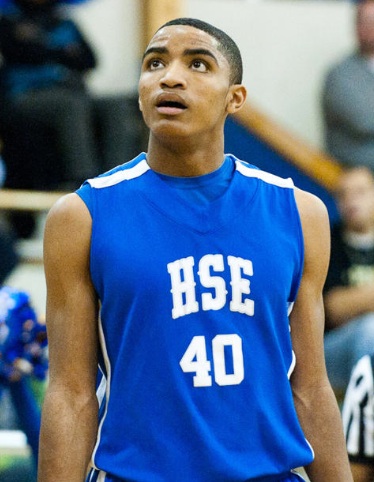 The NBA Players Association Top 100 Camp got into full swing on Thursday at the University of Virginia and four of Indiana's class of 2012 commitments — Hanner Perea, Jeremy Hollowell, Kevin "Yogi" Ferrell and Ron Patterson — are participating. Hamilton Southeastern's Gary Harris and Brewster Academy's Mitch McGary are also in attendance.

Greg Rosenstein, former men's basketball beat writer for The Indiana Daily Student and currently of USA Today, had a chance to catch up with all six prospects in a set of interviews that will appear on Inside the Hall.
Rosenstein's talk with Harris, who is averaging 12.5 points through two games at the camp, continues the series:
What about Indiana interests you?
It's close to home and I'm close with some of the players that committed there. I'd know who I will play with if I went down there. Coach Crean has done a great job recruiting me.
Will the scholarship numbers affect your decision?
The coaches said it's not a problem, so I just got to take their word and realize that there is still going to be room for me if I go there.
Where are you overall in the recruiting process?
I don't have any set dates on when I want to make my decision. I'm going to take some visits when all this summer stuff is not going on. Then I'll just take time and figure out what I'm going to do.
What schools have been pursuing you the hardest recently?
Indiana, Michigan State, Louisville, Purdue and Michigan have been recruiting me the hardest.
Have any new schools been recruiting you as of late?
It's basically the same schools. I e-mailed with Coach Orlando Antigua from Kentucky and they want me to come up for a visit in August.
What type of improvements are you hoping to make in the next few months?
I want to improve my overall game. All assets of my game I want to improve on: my ball handling, shooting, passing and just being a complete player.
How has the camp been so far for you?
It's been good. I've learned a lot, this is a great camp. They're teaching us about stuff off the court and on the court.
(Photo credit: Jamie Owens of J. Scott Sports)
Filed to: Gary Harris