Recruiting notebook: Indiana calls on 2013 prospects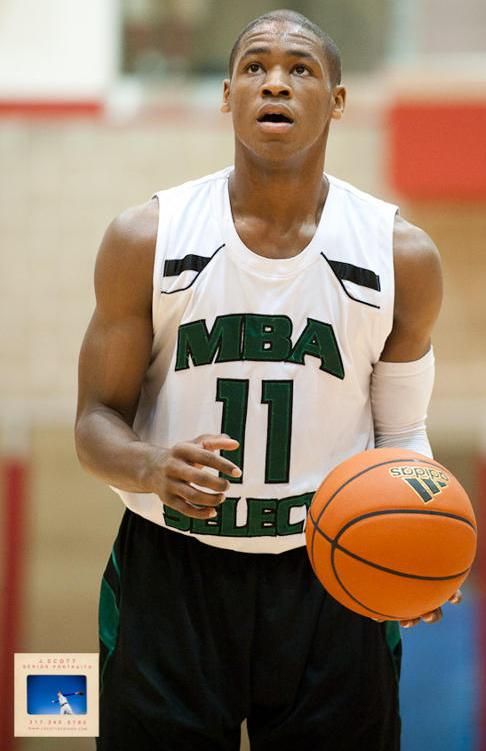 Wednesday marked the first day college coaches could begin making phone calls to class of 2013 prospects and it was a busy day in Bloomington as the Indiana staff reached out to several prospects on our 2013 Recruiting Board.
Here's a rundown of the uncommitted prospects that Indiana called today, in no particular order of significance:
— Detroit Community (MI) wing Byron "Bo" Zeigler confirmed to Inside the Hall that the Indiana staff called him and Florida also got in touch with Zeigler.
— Hamilton Southeastern guard Zak Irvin told Inside the Hall that he talked to all four members of the Indiana coaching staff in the early afternoon. Irvin also picked up offers from Butler and Michigan. Other schools that called: Baylor, Cincinnati, Tennessee and Xavier. Georgetown and Marquette also reportedly called as did Illinois and Purdue.
— Mishawaka Marian point guard Demetrius Jackson confirmed to Inside the Hall that he heard from Tom Crean. Michigan, believed to be one of Jackson's top schools, did not extend a scholarship offer.
— Cleveland Benedictine forward Mark Williams confirmed to Inside the Hall that he talked to the IU coaching staff. Williams also told Inside the Hall he heard from Cincinnati, Central Michigan, West Virginia and Wisconsin.
— Belleville (IL) wing Malcolm Hill told Inside the Hall that he missed a call from the Indiana coaching staff early in the afternoon, but planned to talk with the staff later in the day.
— Chicago Hope Academy (IL) point guard Jalen James confirmed he heard from Illinois, Indiana, Florida State and Michigan via his Twitter account.
— Ft. Wayne New Haven wing V.J. Beachem told UMHoops that Butler, Florida, Indiana, Iowa, Michigan, Minnesota, Purdue and Tennessee were in contact.
— Over 20 schools were in contact with Mary Persons (GA) guard Brannen Greene, including Indiana.
— All Eyes on U Hoops reported that Indiana was in contact with Chandler Park Academy (MI) point guard Derrick Walton. Michigan, Michigan State, Notre Dame and Tennessee were also in touch.
— Oak Hill Academy (VA) guard R.J. Currington, who is originally from Indiana, spoke with Tom Crean.
— Jody Demling of The Louisville Courier-Journal tweeted that Indiana and Georgia Tech both called Louisville Trinity (KY) guard Darryl Hicks.
— Jacey Zembal of the North Carolina Rivals site reported that Word of God (NC) point guard Josh Newkirk heard from Georgetown, Indiana, North Carolina State, Tennessee, Seton Hall, Virginia Commonwealth and Wake Forest.
— Indiana, along with Arizona, Bradley, Illinois, Iowa, Pittsburgh and Texas A & M contacted Chicago Simeon (IL) point guard Kendrick Nunn.
— Per this tweet from NY2LASPORTS, Oregon State, Iowa, Indiana, Washington, and Minnesota contacted Dominican (WI) point guard Duane Wilson Jr.
— Per another tweet from NY2LASPORTS, Indiana was among eight schools to call Germantown (WI) power forward Luke Fischer.
— Alex Kline of The Recruit Scoop tweeted that the Hoosiers called St. Ignatius Prep (CA) power forward Stephen Domingo.
We'll continue to update this post if further updates are received. Also of note: Mark Donnal committed to Michigan.
Filed to: Bo Zeigler, Demetrius Jackson, Jalen James, Malcolm Hill, Mark Williams