Perea says neither Adams, Elite influenced decision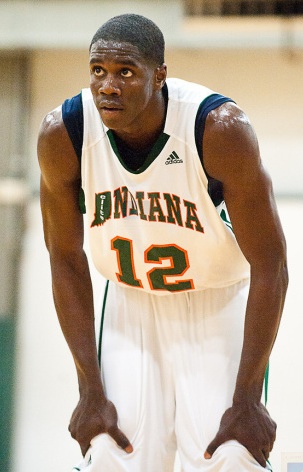 One person that didn't talk to ESPN.com's Mike Fish for the A-HOPE investigative stories that were published last month was Hanner Perea, the 6-foot-8 forward from Colombia that verbally committed to Indiana last October.
At last night's Junior-Senior All-Star exhibition in Kokomo, Herald-Times beat reporter Dustin Dopirak asked Perea for his reaction to insinuations in ESPN's story that Perea was pushed to Indiana by Mark Adams and Indiana Elite:
"People said they are trying to make me go to IU. I picked IU because that's where I feel good. I feel that I'm going to be in a nice place with good people around me. That's why I picked IU. … They never tried to push me. The first thing they told me was I could go anywhere I want. I like IU. I've been around IU a lot, so that's why I picked them."
Perea also told Kyle Neddenriep of The Indianapolis Star that while he read the story, he did nothing wrong and that the truth will come out in the end:
"I read it. I didn't know somebody was doing a story like that. Not everything they said is true so I'm not going to worry about it. I haven't done anything wrong.

"I'm just going to keep playing and doing what I'm doing. In the end, everyone will know what is true. When I first saw it, it bothered me but I just have keep moving ahead."
While this story will continue to come up as a discussion piece between now and the time of Indiana's first practice in the fall of 2012, the final outcome will be determined by the NCAA Clearinghouse.
If, as Mark Adams told Dopirak, IU's compliance folks and the NCAA are both aware and comfortable with everything that has taken place, this should be a non-issue moving forward.
Filed to: Hanner Perea, Mark Adams