Around the Hall: 2012 class ranked No. 1 by ESPN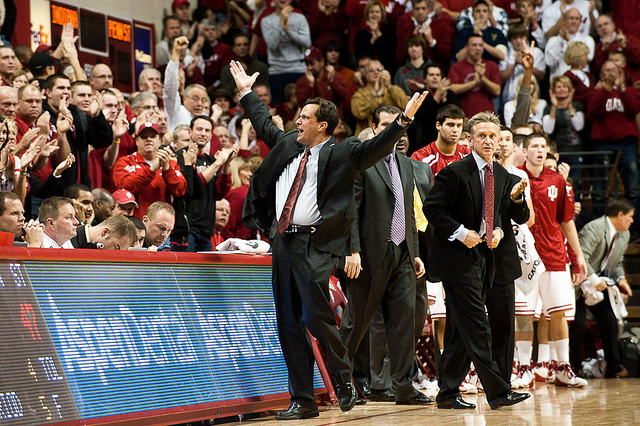 Around the Hall is recommended reading from the Inside the Hall crew. So go ahead, get your read on.
— It appears Tom Crean was asked about job security during an IU tailgate tour stop today in South Bend. Crean's comment on what was likely a question on if he's feeling any heat: "I would sure hope not. Based on what we walked into three years ago. I certainly don't see it that way." IU Athletics Director Fred Glass chimed in as well, "I get that we want to be back where we belong as basketball royalty. I think we have the absolute right guy to take us there."
— ESPN released an early look at the 2012 recruiting class rankings and Indiana took the top spot.
— Jason King of Yahoo! Sports breaks down the top newcomers in the Big Ten and writes that no freshman in the country will be counted on more heavily than Cody Zeller.
— Penn State is turning to Eddie Fogler to assist in finding a replacement for Ed DeChellis. East Carolina's Jeff Lebo, Duquesne's Ron Everhart, Drexel's Bruiser Flint and Wisconsin-Milwaukee's Rob Jeter are potential candidates.
— Michigan State guard and Indiana native Russell Byrd is having foot surgery again and will miss four months.
— John Gasaway of Basketball Prospectus chimes in on the Big Ten's proposal to increase monthly stipends to athletes to cover the full cost of attendance. Our old friend Eamonn Brennan also addressed the proposal over at the World Wide Leader.
— The Big Ten fared the best of the six major conferences in the latest APR data released by the NCAA.
Filed to: 2012 Recruiting Class, Cody Zeller, Tom Crean