Spring Scouting: Mark Donnal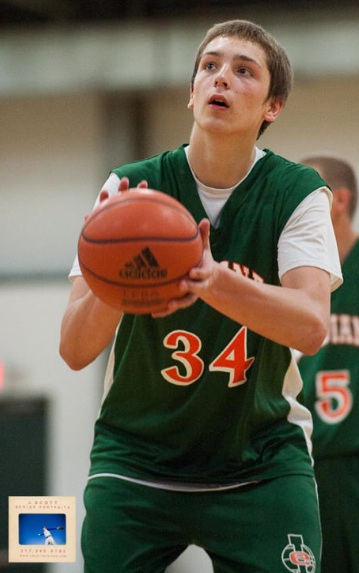 Inside the Hall continues its series of scouting notes from the spring AAU circuit today with 2013 Anthony Wayne (OH) and Indiana Elite South forward Mark Donnal.
After watching four games at the Indiana State AAU Tournament over the weekend, here are our thoughts on the 6-foot-9, 200-pound Donnal:
— High motor: Donnal is a prospect who plays hard and runs the floor well on almost every possession. He took a few plays off at the State AAU Tournament, but played hard for the majority of the weekend. His motor and intensity allow him to rebound effectively and score often on second chance opportunities. Donnal's willingness to run the break earns him opportunities for easy baskets in transition.
— Capable shot blocker: Donnal isn't an elite athlete, but a good blend of effort and timing allows him to be a solid defensive presence. He challenges and alters many shots and can prevent smaller opponents from getting easy looks in the paint.
— Reliable jump shooter: Donnal has range on his jump shot that extends out to the 3-point line. He does his best work as a shooter in pick-and-pop and catch-and-shoot scenarios where he gets his shot off quickly for a big man. His ability to knock down perimeter jumpers diversifies his game offensively and forces defenders to guard him on the perimeter.
— Passing out of the post: The 6-foot-9 forward has a good feel for where teammates are on the floor and looks to pass out of the post when double teamed. He does a good job of getting rid of the ball before defenders can tie him up or force him to commit turnovers using double teams. His ability to find teammates out of the post helps to provide Indiana Elite South solid looks all over the court.
— Low post scoring: Donnal has good footwork and moves well with his back to the basket. He has soft touch around the rim and can knock down the right-handed hook shot at a reliable rate. Donnal also has the ability to put the ball on the floor for a few dribbles, maneuver towards the basket and then finish.
New video of Donnal from the State AAU Tournament after the jump …
Filed to: Mark Donnal