Indiana to play at NC State in 2011 Big Ten-ACC Challenge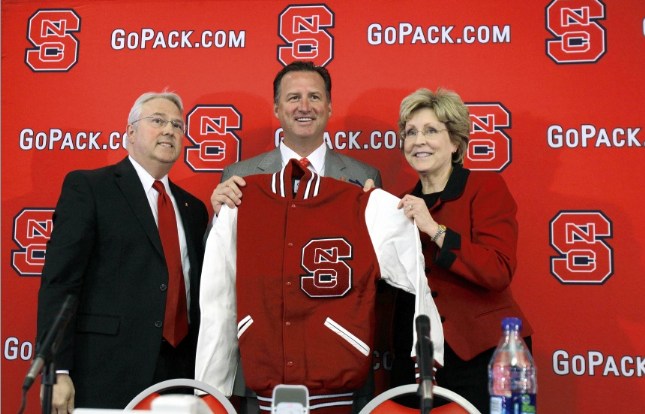 Matchups for the 13th annual Big Ten-ACC Challenge were announced this afternoon and Indiana will go on the road to face Mark Gottfried and North Carolina State. The Hoosiers fell to Boston College, 88-76, in last year's challenge.
IU is 3-7 all-time in the event, including losses the past three seasons, and North Carolina State is 5-6. The complete schedule is available after the jump.
2011 Big Ten/ACC Challenge schedule
(times and networks are to be determined):
Tuesday, November 29
Miami at Purdue
Northwestern at Georgia Tech
Illinois at Maryland
Michigan at Virginia
Clemson at Iowa
Duke at Ohio State
Wednesday, November 30
Indiana at NC State
Penn State at Boston College
Florida State at Michigan State
Virginia Tech at Minnesota
Wake Forest at Nebraska
Wisconsin at North Carolina
Filed to: Big Ten/ACC Challenge, North Carolina State Wolfpack