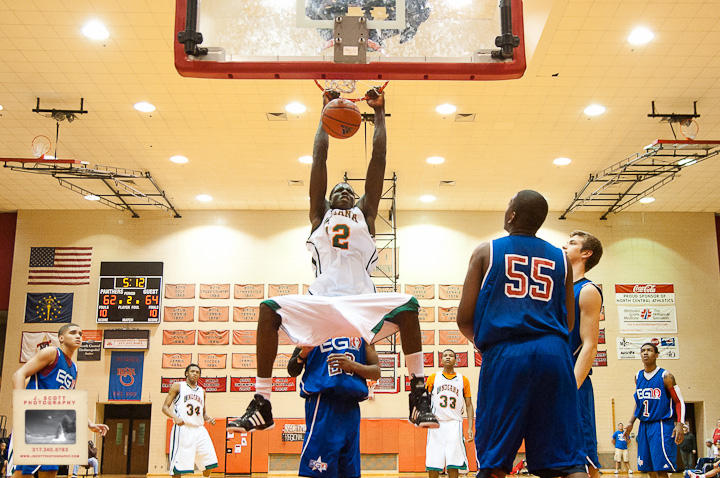 (Photo credit: Jamie Owens of J. Scott Sports)
The spring AAU season rolls on this weekend at the ChicagoHoops.com Nike Spring Showdown in Merrillville, Indiana.
The majority of the action will take place at the Fieldhouse of Merrillville, with some of Saturday's games taking place at the Courts of NWI in Valparaiso. The event is open to the public, but admission prices were not available as of Tuesday evening.
Here is a brief look at some of the players to keep an eye on (All times listed are Central Standard Time):
Indiana Elite Team Indiana 17u
Who: Hanner Perea, Ron Patterson and Yogi Ferrell
When and Where: 11:30 A.M. (Court 1 Merrillville Fieldhouse), 1:50 P.M. (Court 2 Merrillville Fieldhouse)
D3 Pride 17u
Who: Gary Harris
When and Where: 9:10 A.M. (Court 1 Merrillville Fieldhouse), 12:40 P.M. (Court 5 Merrillville Fieldhouse)
Meanstreets 15u
Who: Drake Harris, Tyler Wideman and Justin King
When and Where: 10:20 A.M. (Court 2 Merrillville Fieldhouse), 12:40 P.M. (Court 2 Merrillville Fieldhouse)
Meanstreets 16u
Who: Alex Foster
When and Where: 11:30 A.M. (Court 3 Merrillville Fieldhouse), 1:50 P.M. (Court 4 Merrillville Fieldhouse)
Indiana Elite 16u
Who: Mark Donnal
When and Where: 10:20 A.M. (Court 6 Merrillville Fieldhouse), 1:50 P.M. (Court 6 Merrillville Fieldhouse)
Filed to: ChicagoHoops.com Nike Spring Showdown