Monday Notebook: Hollowell, Harris, Traylor and more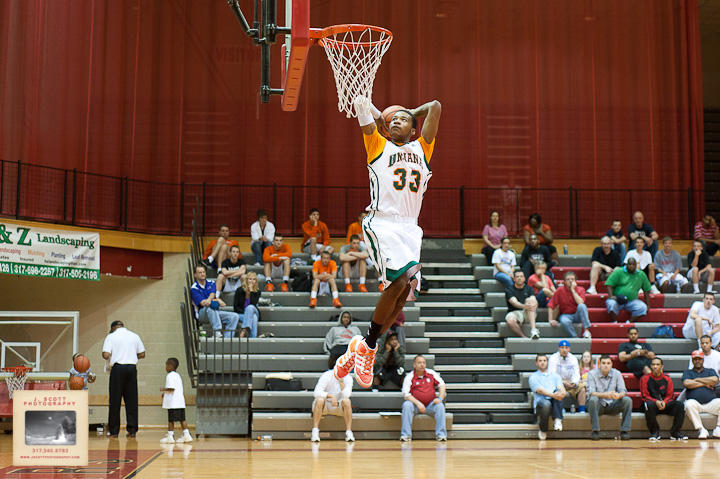 (Photo credit: Jamie Owens of J. Scott Sports)
— The right wrist injury sustained by Lawrence Central forward Jeremy Hollowell is not as serious as originally thought. The 2012 IU commit tweeted that his wrist is not broken or fractured and that he'll likely miss just two to three weeks. That should put Hollowell back in time for either the Spiece Run 'N Slam in Ft. Wayne (May 7-8) or the adidas May Classic in Bloomington (May 14-16).
— The Indianapolis Star is reporting that Tom Crean was scheduled to watch Gary Harris work out on Monday at Hamilton Southeastern. Update: Crean was there. Also in attendance: Rick Pitino, John Beilein and coaches from Tenneessee and Kansas State.
— In an interview with GoPokes.com (premium story), 2011 IMG Academy forward Jamari Traylor said he plans to visit either Indiana or Kansas this weekend. Traylor took an official visit to Oklahoma State this past weekend.
— Crean watched an open gym at Brownsburg on Monday, according to Hoosier Hoops Report, where guard K.J. Walton (2015) and Jaraan Lands (2014) are believed to be the major attractions. This YouTube video of Walton is impressive for a freshman-to-be.
— 2014 Evansville Bosse guard Jaquan Lyle will be watched by Butler, Indiana, Indiana State, Ohio State, Purdue and St. Louis at an open gym on Tuesday.
— Indianapolis Speedway guard Justin Brent (2014) tweeted that he expects assistant coach Tim Buckley at an open gym later this week.
— ESPN.com bracketologist Joe Lunardi released a ridiculously early 2012 Bracketology and Indiana was listed among the "first four" teams. This doesn't tell us much other than the fact that expectations for postseason play next year in Bloomington are real. Also in Lunardi's field from the Big Ten: Illinois, Michigan State, Michigan, Ohio State, Purdue and Wisconsin. This means Lunardi believes the Hoosiers jump past Iowa, Minnesota, Northwestern and Penn State.
— Former Indiana coach Bob Knight's comments on the Kentucky program and John Calipari at a recent speech in Wabash, Indiana were not flattering.
Filed to: Gary Harris, Jamari Traylor, Jeremy Hollowell