Big Ten NBA Draft prospects: Staying or going?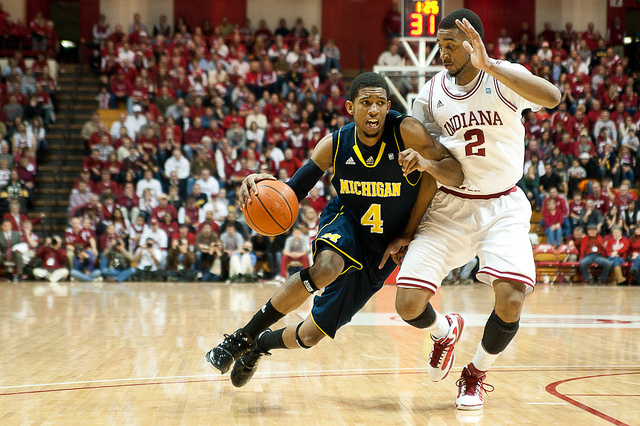 The landscape of next season's Big Ten should come into focus over the coming weeks as early entry NBA Draft candidates must make their intentions known before the April 24 deadline. (Prospects who have not hired an agent then have until May 8 to withdraw their names.)
While the conference only has one elite draft prospect (Ohio State's Jared Sullinger), there are several fringe candidates that could potentially impact the standings next winter when the league shifts to 12 teams.
Here's a breakdown of the top candidates and what we know of their draft prospects at this time:
Jared Sullinger, Ohio State, Status: Returning to school
The Ohio State freshman was a lock to be picked in the lottery, but quickly announced after the Buckeyes' loss to Kentucky in the Sweet 16 that he would return to Columbus for his sophomore season. Sullinger should be the front runner for Big Ten player of the year and Ohio State will be the unanimous favorite to win the conference with him anchoring the post.
Darius Morris, Michigan, Status: Gathering feedback
The Michigan sophomore is mistakenly listed by many as having declared for the draft, but at this point, he's only receiving advice from the NBA undergraduate advisory committee. He's listed as an early second round pick on most mock draft boards, but has the potential to sneak into the last few picks of the first round. His return to Ann Arbor would likely solidify Michigan as one of the top four teams in the Big Ten next year.
Jereme Richmond, Illinois, Status: Declared for draft
Based on potential alone, Richmond is slotted at No. 52 overall on Chad Ford's Top 100 over at ESPN. But there are serious questions about the talented freshman after he missed both of Illinois' NCAA Tournament games due to an athletic department violation. Bruce Weber said he expects Richmond to return as recently as Mar. 29. Update: Richmond has declared for the draft and will not return to school.
William Buford, Ohio State, Status: Undecided
Buford likely would have at least tested the waters had the Buckeyes marched on to the Final Four in Houston, but most signs are pointing to his return after Ohio State bowed out early to Kentucky. Returning to school seems like it would be the right move for Buford, who is projected as "second round to undrafted" by Ford.
Trevor Mbakwe, Minnesota, Status: Undecided
Tubby Smith cannot afford to lose the physical presence of the 6-8 Mbakwe, who, according to ESPN's Ford on Mar. 31, is leaning towards putting his name into the draft. On the surface that would seem to be a poor decision, but given that the junior had another run-in with the law a couple of weeks ago, perhaps the time is right for a change of scenery. If he does declare, he's expected to be a late second round pick at best.
Others expected to return: Wisconsin's Jordan Taylor (rated No. 98 overall on Ford's draft board), Northwestern's John Shurna (rated No. 122 on Ford's draft board).
Filed to: 2011 NBA Draft