Notes from the inaugural All-American Championship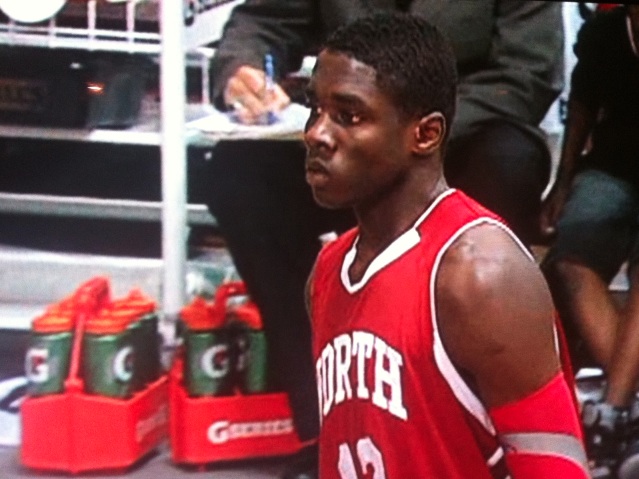 A pair of Indiana commitments — Hanner Perea and Kevin "Yogi" Ferrell — as well as Hamilton Southeastern's Gary Harris and North Central's D'Vauntes Smith-Rivera participated in the inaugural All-American Championship on Sunday at the M.O. Campbell Center in Houston. (You can watch a replay of the game on ESPN3 at this link.)
All four were teammates on the North team that fell 93-91 in overtime to the South team. Final stats and some observations on each player's performance below:
— Hanner Perea – 10 points (4-of-7 from the field, 2-of-2 free throws), nine rebounds (five offensive), one block, one assist, one steal and one turnover in 19 minutes: Perea is still a work in progress offensively, but there's no question his physical prowess will eventually make him an impact player at the next level. He moves extremely well for his size and possesses the capability to play above the rim on every possession. ESPN analyst Dave Telep said it best: "With Hanner Perea, you just throw it up to the rim." The Columbia native led the undersized North team in rebounding and his five offensive rebounds were tops in the game.
— Kevin "Yogi" Ferrell – Two points (1-of-2 from the field), three rebounds, five assists, one block, one steal in 15 minutes: Unselfish. That's the best way to describe Yogi's effort in this contest. Surrounded by high level talent, Ferrell embraced the role of playmaker. While teammates Tracy Abrams and Ryan Boatright coughed the ball up a combined total of eight times, Ferrell didn't commit a turnover and made smart plays rather than attempting to be flashy. Miles Simon, who joined Telep on the call for ESPN, made several mentions of the importance of programs recruiting year-round winners. That's exactly what Indiana is getting with Yogi Ferrell, who will take the reigns for Indiana Elite next week after leading Park Tudor to a 2A state championship.
— Gary Harris – Nine points (3-of-9 from the field, 2-of-2 free throws), four rebounds, two assists, two steals in 15 minutes: Harris struggled with his shot, but much like Ferrell, the Hamilton Southeastern guard opted for the smart play rather than the home run. His chiseled physique should make the adjustment to the rigors of college basketball relatively seamless. Telep noted that Harris "samples a bit from the Eric Gordon book with his ability to score the ball in many different ways." While Harris isn't nearly as explosive as Gordon at the same stage (few are), it's easy to see him taking over games off the dribble, from the foul line and from the perimeter.
— D'Vauntes Smith-Rivera – 11 points (4-of-6 from the field, 1-of-2 free throws), three rebounds (one offensive), three assists, two steals, two turnovers in 16 minutes: It's unclear the level of mutual interest between Smith-Rivera and Indiana since his decision to de-commit from Xavier, but he's worth a mention in this space nonetheless. The North Central junior was the North's strongest offensive player in the first half, scoring nine points in the game's opening 16 minutes. Like Harris, Smith-Rivera has the physical presence to take over games and unlike Harris on Sunday, he shot the ball well from the perimeter. Telep compared DSR's game to West Virginia combo guard Darryl "Truck" Bryant.
Filed to: D'Vauntes Smith-Rivera, Gary Harris, Hanner Perea, Yogi Ferrell