Around the Hall: A little bit of everything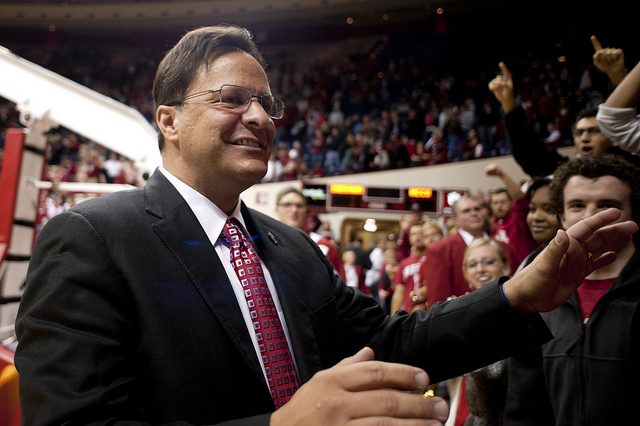 Indiana head coach Tom Crean greets the fans after a game against North Carolina Central on Tuesday, Nov. 23, 2010, at Assembly Hall. (Photo by James Brosher)
Around the Hall is recommended reading from the Inside the Hall crew. So go ahead, get your read on.
+ Stellar write-up from John M. over at the Crimson Quarry on Tom Crean and the state of the IU basketball program.
+ Herald-Times columnist (and friend of ITH) Hugh Kellenberger writes that Derek Elston's trip of Alex Marcotullio demanded more punishment over at The Hoosier Scoop. Hutch takes a look at the trip, too, as does The Dagger.
+ The longtime radio voice of Indiana basketball, Don Fischer, joined the Dan Dakich Show on Monday. The interview is worth a listen.
+ Minnesota forward Trevor Mbakwe will not be suspended by Tubby Smith after his arrest for violating a harassment restraining order.
+ John Gasaway of Basketball Prospectus lists his top 25 freshman in the country to date. Three Big Ten players make the list.
+ Ken Pomeroy dives into the use of plus/minus statistic for college basketball. The conclusion: It's a poor tool.
+ Northwestern fans aren't particularly thrilled about the contract extension Bill Carmody received on Monday.
Filed to: Derek Elston, Don Fischer, Tom Crean