Zeller focuses on positives after loss to Warsaw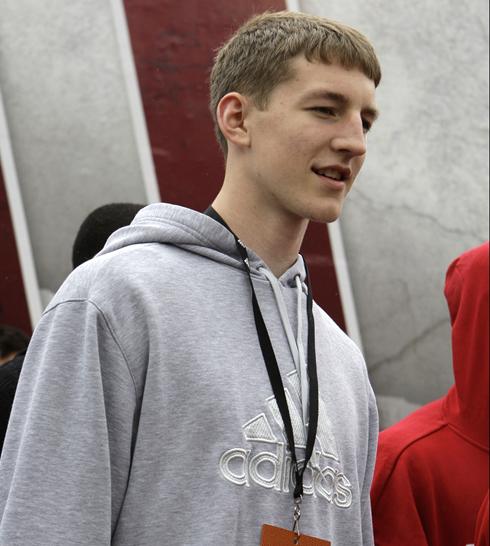 NEW CASTLE — Cody Zeller finished the 2010 City Securities Hall of Fame Classic with totals of 37 points and 26 rebounds.
But the statistic most important to the 6-11, 220-pound IU bound senior didn't come to fruition on Thursday: winning.
Defending class 3A state champion Washington dropped a pair of close games: 68-64 to Center Grove and 46-44 to Warsaw.
"I'm just a competitor and I don't want to lose," Zeller said following the loss to Warsaw. "I played a lot of minutes today. We definitely played two good 4A teams."
The Hatchets (7-4) fell in the consolation game against Warsaw after Illinois State signee Nic Moore dropped in a runner with three seconds remaining.
"The whole game we were just trying to get it out of his hands and make some of his teammates beat us," Zeller said of Moore. "But he's a nice player and he got away from us."
Washington now has an eight day break before hosting Evansville Mater Dei on January 7.
Zeller, who played all 64 minutes in the Hall of Fame Classic, said he and his teammates would turn the experience into a positive.
"We just gotta turn it around and use it as a positive," he said. "Get back and work on some things in practice. Come out and every day in practice act like we're playing against a good 4A team like that. I think when tournament time comes around it will help us."
With his college decision out of the way, the Mr. Basketball frontrunner has been able to shift his complete focus on leading Washington back to another 3A state title.
"It's been good so far," Zeller said of his final high school season. "We're just trying to build the team and prepare for tournament time. I don't get as much attention from the media (laughs), so it's kind of nice to have the decision over."
Filed to: Cody Zeller