Crean: Michel decision "disappointing"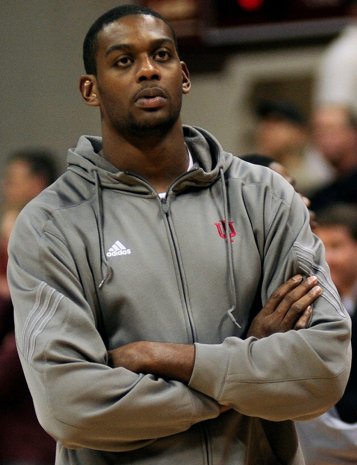 Sorry, I'm a little late on posting this. We got some time (and I got deservedly mocked for asking a question that got so jumbled up in my brain that I didn't understand) with Tom Crean today.
The first, and possibly most important, topic we touched on was Guy-Marc Michel. Full audio of Crean's comments is embedded below, but I wanted to pull out Crean's comments on Michel, because he was, I thought, honest and firm in his opinions:
"It's disappointing to say the very least, so, No.1  first and foremost, we want to make sure that Guy has a chance, has a future, and he's gonna stay with us and basically be a student assistant for us. Then our plan from there will be to help him to become a professional. We would like him to get his degree, certainly. He's doing an excellent job in school. We're just continuing to go through the planning stages for him.

But I have trouble seeing any wisdom in the decision. I really do. I have great respect for how we handled it at Indiana. I have great respect for the council we got legally to work with it. It's an unfortunate situation. It's just extremely disappointing that there wasn't any leniency given at all given the situation based on the circumstances. But, you go back to what's at the top of this, and how do we help him have a better future.
We've got some leniency there, which is good. He's going to continue to be a huge part of the program. He'll be with us every step of the way. That's what I hope he'll continue to do. I have great confidence that he'll be a professional basketball player. Certainly when he went through those stages in France that wasn't the case. It's disappointing on many levels, but this is the hardest working — outside of one young man I worked with at Marquette named Robert Jackson, played for us on our Final Four team — this is the hardest working young man, young big kid that I've ever been around."
Obviously nothing hot-button — Tom Crean has never been a coach given to random anger or outrage. But again, this is obviously a pertinent issue surrounding Indiana basketball right now, and his answer, given its thoroughness, deserved to be pulled out.

In the rest of the audio, Crean talks about Savannah State and Maurice Creek's continuing process, among other things.

[audio:Crean120310.mp3]

Here's video, too, from IU Athletics:

Filed to: Guy-Marc Michel, Tom Crean