Harris not surprised at Indiana's recruiting resurgence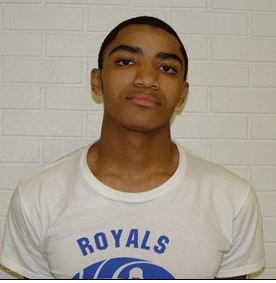 If Park Tudor point guard Yogi Ferrell declares for Indiana on Wednesday, as many are expecting, the pursuit of Hamilton Southeastern's Gary Harris will instantly become the top recruiting storyline in Bloomington.
The five-star shooting guard, who just wrapped up his junior football season at wide receiver, made a quick trip on Sunday to watch the Hoosiers dispose of Evansville at Assembly Hall.
"I had a good time down there," Harris told Inside the Hall on Monday evening. "I got to see the game and they got the win, so that was good to see. I got to talk with Coach Crean a little bit."
Harris' relationship with Crean has continued to blossom as the Indiana head coach has assumed the role of lead recruiter for the 6-4 guard.
"I do feel they've made me a priority," he said. "Most of my contact has come with Coach Crean. He's done a great job recruiting me himself. And his recruiting style is up there with the best."
That recruiting style Harris is speaking of is paying huge dividends in recent months for the Hoosiers.
Indiana has landed eight commitments since August 9 and Harris said he could see a turnaround coming.
"I'm not surprised at all," he said of the run of commitments. "I could see it coming. I knew Coach Crean was going to turn things around and it's really starting to take effect. He's really hit the state hard and done a great job recruiting the state. He's getting a lot of talent from the state."
(Photo credit: Scout.com)
Filed to: Gary Harris