Banner recruiting weekend in Bloomington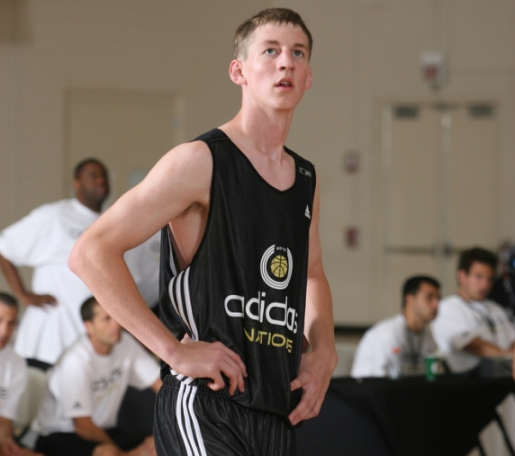 The recruitment of Washington forward Cody Zeller began for Tom Crean shortly after Indiana's third-year head coach arrived in Bloomington in April of 2008.
Just five months before Crean coined the now famous catch phrase, "It's Indiana" in his introductory press conference, Cody's older brother, Tyler, an Indiana Mr. Basketball and McDonald's All-American, had announced his decision to play for Roy Williams and the North Carolina Tar Heels.
Indiana was a viable option for Tyler until NCAA transgressions began to surface and his official visit, according to an account by former interim head coach Dan Dakich, went awry.
Tyler's decision, at the time, didn't seem so discouraging as Eric Gordon was preparing to join D.J. White on a team with Final Four aspirations. And Kelvin Sampson had reeled in another five-star recruit, Devin Ebanks, a few months earlier, easing the blow of losing Tyler to Williams and UNC.
But the IU program began to collapse in the months ahead. Tyler's feelings that he didn't want to spend four years of life under the characteristics of Sampson's program were validated.
As Tyler prepared in the late spring of 2008 for his departure for Chapel Hill, Crean simultaneously began formulating his plan to ensure that Cody wouldn't make that same choice.
In the coming weeks, we will learn if IU's most important recruit since Gordon and Jared Jeffries is sold on Crean's vision to restore the program to national prominence.
This weekend, Cody's official visit, is a big step in that process.
Zeller will attend Friday's "Night of the Living Red" scrimmage. He'll soak up the atmosphere of Assembly Hall one last time. He'll likely hear his name chanted. And chanted. And chanted. And then chanted some more for good measure.
He and his parents, Lorri and Steve, will use their trained eyes to watch and evaluate the current product on Branch McCracken Court. They'll also ask questions, listen carefully to answers and gather the final pieces of data necessary to assist in a decision. The final decision, as was the case with Luke and Tyler, will be Cody's.
Crean, in 30 months, has done a remarkable job of restoring the expectation of excellence for the Indiana program.
It's not yet reflected in his record of wins and losses, but his unwillingness to take shortcuts during the rebuilding process is refreshing in the current instant-gratification world of college basketball. The restored academic focus, evidenced by the fact that all players received a GPA of 2.9 or higher last spring, should appeal to the Zeller family. If Crean is to build a winner in Bloomington, and I believe he will, that accomplishment will be the result of his relentless work ethic.
But for now, the immediate focus is on a 48-hour trip to Bloomington that, if all goes well, could lead to more recruiting momentum and an acceleration of IU's return to elite status.
Yes, Cody Zeller is coming to Bloomington on Friday. Will he stick around for the next four years? Stay tuned.
Filed to: Cody Zeller