Former Hoosiers to return for next Friday's Hysteria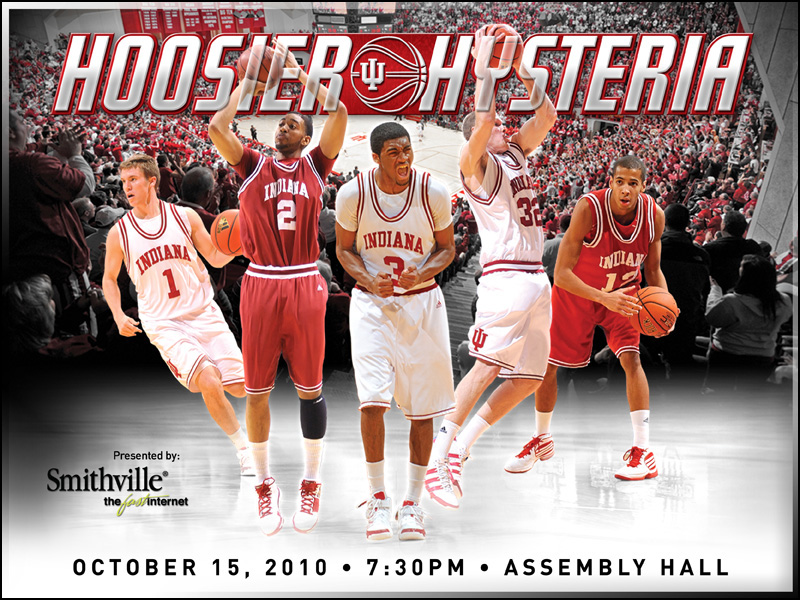 Per IU Media Relations:
The Indiana University men's and women's basketball teams will tip-off Homecoming Weekend and the 2010-11 basketball season this Friday, October 15 at Hoosier Hysteria, presented by Smithville, in Assembly Hall. Doors will open at 6 p.m. with an autograph session scheduled to begin at 7:30 p.m. Admission is free, but fans are encouraged to bring a non-perishable food item to benefit Hoosier Hills Food Bank.

In addition, fans may visit Cook Hall throughout the day as the Pfau-Shine Legacy Court hours will be extended to remain open until 7:30 p.m.

The autograph session will feature both the men's and women's teams and this year includes a number of former IU men's basketball greats including Damon Bailey, Archie Dees, Brian Evans, Matt Nover, Wayne Radford, Jimmy Rayl, and Landon Turner.

Following the autograph sessions, both teams will be introduced, but details of each team's activities are still being finalized.

The IU Athletics Department Ticket Office will be open until 9 p.m. that evening. Students are encouraged to purchase their season tickets by October 15. This year's package includes a new Crimson Guard "Front Line" seating area on the main level which rewards those who arrive early at the games.
Follow Inside the Hall on Twitter or become a fan on Facebook.
Filed to: Hoosier Hysteria