Cody Zeller takes Wednesday unofficial to IU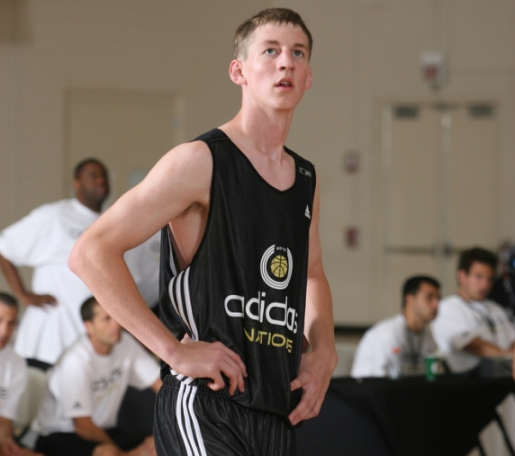 (Photo credit: Jack Arent/adidas)
As we first reported earlier this afternoon on Twitter, 2011 Washington (IN) forward Cody Zeller is in Bloomington this afternoon on his second unofficial visit in less than a week.
Zeller was spotted at the Kelley School of Business and Cook Hall with his family. The visit comes just four days after Zeller and his parents, Lori and Steve, attended the Michigan-IU football game at Memorial Stadium.
The 6-10 forward is scheduled to take an official visit to Butler this weekend, his first of three that also includes IU and North Carolina.
Filed to: Cody Zeller