Athlon Sports picks IU to finish 8th in Big Ten
This photo has already circulated around the Web, but Athlon Sports passed along their season preview cover with Maurice Creek, Purdue's Robbie Hummel and Butler's Matt Howard.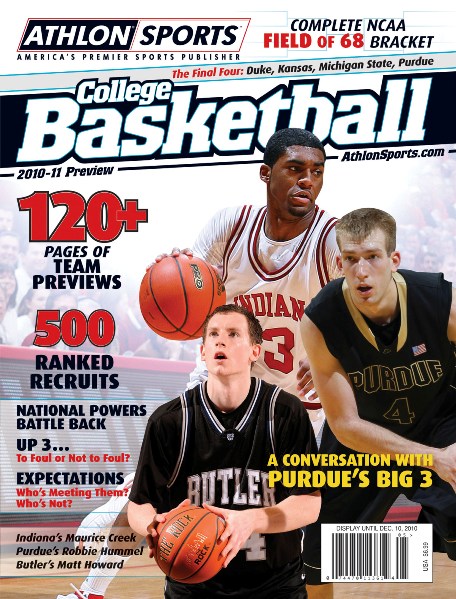 The Hoosiers were picked to finish 8th in the Big Ten and Verdell Jones was listed on the third team All-Big Ten. Here's their complete Big Ten finish prediction: 1. Purdue, 2. Michigan State, 3. Ohio State, 4. Illinois, 5. Wisconsin, 6. Minnesota, 7. Northwestern, 8. Indiana, 9. Penn State, 10. Michigan, 11. Iowa.
Filed to: Maurice Creek, Verdell Jones