The latest on Aaron Thomas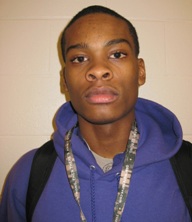 It was not long ago that Cincinnati Aiken's Aaron Thomas spoke as if he might be the next piece to Indiana's 2011 recruiting class.
But in a story published today by Brian Snow of Rivals.com, Indiana was not mentioned among the schools actively recruiting Thomas:
Aaron Thomas entered the tournament with offers from Clemson, Duquesne, Detroit, and Iowa. Purdue, Louisville, Miami, and Cincinnati have also been active in his recruitment.
After reading the story and thinking the Indiana omission might have been a misprint, we spoke with a source who indicated that contact between Thomas and IU has slowed down in recent weeks.
Another source indicated that Indiana plans to watch Thomas during the current July evaluation period, but has not offered a scholarship.
Our friend Jody Demling of The Courier-Journal tweeted tonight that he expects Louisville to "try and jump into the mix."
Thomas, by the way, scored 38 points in a pool play game on Saturday against the New York Gauchos at the AAU Super Showcase in Orlando (FL).
(Photo credit: Jody Demling)
Filed to: Aaron Thomas