Indiana adds Guy-Marc Michel to 2010 recruiting class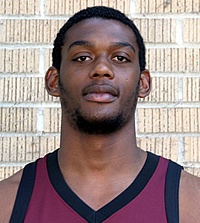 According to a report by Dustin Dopirak of The Herald-Times and The Hoosier Scoop, Indiana has added 7-1 North Idaho College center Guy-Marc Michel to its 2010 recruiting class.
Michel confirmed to The Herald-Times that he signed a Letter of Intent on Friday with the Hoosiers.
"I think it's a good place for me to get playing time," said Marc-Michel, a Martinique native. "It's a great team and it's a school with great history."
Michel joins Victor Oladipo and Will Sheehey in the 2010 class and will have two years of eligibility.
Elsewhere:
+ Kevin Noreen still visiting, but next week (The Hoosier Scoop)
+ Indiana signs big man (Ft. Wayne News Sentinel)
+ IU lands 7-1 junior college center Michel (Indianapolis Star)
Filed to: Guy-Marc Michel