Cody Zeller leads Washington to regional championship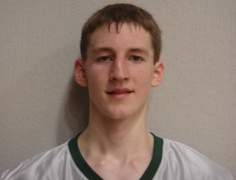 Throughout the post-season, Inside the Hall will keep you posted on how 2010 signee Victor Oladipo and 2011 commitment Matt Carlino, as well as other notable prospects being recruited by Indiana, are performing at their respective schools. (Note: This is not intended to be a complete list of players Indiana is recruiting. Only players with games this past week are included in this week's report.)

You can send us stats or results for this report at [email protected]. Here's our latest update:
2010 SIGNEE
+ Victor Oladipo – DeMatha (MD): Eight points in 53-47 win over St. Johns's on March 7 and 12 points and 12 rebounds in 71-52 rout of Gonzaga on March 8. Up next: Ballou in the City Championship later today.

2011 COMMITMENT
+ Matt Carlino – Bloomington South (IN): 14 points in 71-61 regional semifinal win over Evansville Harrison on March 13. Led the Panthers with 19 points and 11 rebounds in 58-56 regional final loss to Jeffersonville on March 13, snapping a 49-game winning streak for South.
2011 CLASS
+ Branden Dawson – Gary Lew Wallace (IN): 16 points in 47-35 regional semifinal win over Plymouth on March 13 and 13 points in 71-52 regional championship win over West Lafayette on March 13. Up next: Ft. Wayne Elmhurst on March 20 at Lafayette Jefferson.
+ Cody Zeller – Washington (IN): 29 points and 13 rebounds in 52-45 regional semifinal win over Corydon Central on March 13. Led the Hatchets to regional title with 21 points and nine rebounds in 55-47 win over Boonville. Up next: Danville on March 20 at Southport.
+ Jeremiah Davis – Muncie Central (IN): 21 points in 66-52 regional semifinal win over Lafayette Jeff. 12 points in 50-44 regional final loss to Carroll.
2012 CLASS

+ DeJuan Marrero – Bowman Academy (IN): 11 points in 86-36 rout of Pioneer in regional semifinals on March 13 and eight points, four rebounds, two assists and two steals in 72-60 regional championship win over Ft. Wayne Blackhawk Christian on March 13. Up next: Monroe Central on March 20 at Huntington North.
+ D'Vauntes Smith-Rivera – North Central (IN): 25 points in 77-67 regional semifinal win over Ben Davis on March 13. North Central beat Noblesville, 54-53 (OT), to win the Lawrence Central regional at Hinkle Fieldhouse on March 13. Up next: Jeffersonville on March 20 at Southport.
+ Kevin "Yogi" Ferrell – Park Tudor (IN): 19 points in 44-30 regional semifinal win over South Ripley on March 13. 18 points in 50-41 regional final win over Winchester on March 13. The regional title was Park Tudor's first since 2001. Up next: Forest Park on March 20 at Seymour.

2013 CLASS

+ Darryl Hicks – Shelby County (KY): 22 points in 76-70 Eighth Region championship win over South Oldham on March 9. Up next: Louisville Ballard on March 17 at Rupp Arena.
Filed to: Cody Zeller, Matt Carlino, Victor Oladipo