Marquis Teague will decide after junior season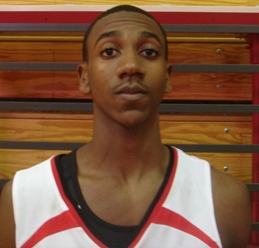 Marquis Teague, the point guard from Indianapolis Pike who is rated among the top players nationally in the 2011 class, will make a decision on where he'll attend college shortly after his high school season concludes.
"He's going to make a decision probably right at the conclusion of his high school season. Or somewhere in between there and June," Shawn Teague, Marquis' father, told Inside the Hall on Tuesday night. "I wanted him to take his time and he's pretty much at that point where he's confident in sitting down and really talking about making the decision."
Teague, who is considering a list of schools that includes Indiana, Louisville, Kentucky, Wake Forest, Cincinnati, Ohio State and Purdue, isn't as concerned with the Hoosiers on the court results as he is with the direction of the program, according to his father.
"We can see the direction that they're heading," he said. "It's a great situation from that standpoint. Wins and losses, at this stage of the game, that's not a big concern for us. We know and feel pretty comfortable and confident in terms of the direction and what role that he should be able to play in that process. Indiana is Indiana. And the program speaks for itself."
The elder Teague, who played at Anderson High School and for Rick Pitino at Boston University, said that the relationship between both himself and Marquis and the IU staff continues to be strong.
"It's been great. Coach Crean is outstanding. I think the world of Coach Crean and I know Marquis does as well," Shawn Teague said. "He's just a real personable guy and seems to be genuinely concerned about the program and his players. I like the way that he really keeps a great relationship with his past players that played for him. To me, that's great. That just says a lot about who he is and that's real important to us."
And what exactly should fans make of the recent appearances of Shawn Teague at several recent games at Assembly Hall?
"It means I like IU," he laughed. "I like it. I like the atmosphere. I like everything about it."
Ultimately, though, just as was the case with Jeff Teague, who played at Wake Forest before being drafted last June by the Atlanta Hawks, the decision will ultimately be up to Marquis.
"I just want to make sure they're totally informed of all of the different pieces that it includes. I don't want them to go off of making a decision at the conclusion at the end of a game just because Indiana or Kentucky or Louisville or Cincinnati or any one of those schools just had a game … and he was at the game and it was a big game and it was a major league crowd."
"I don't want him to make a decision right at the conclusion of one of those situations because that's just a hype moment. I want to see him make a decision when things are calm, things are relaxed and things are like every day. I told him, 'you don't buy a house because someone else owns it, because it's nice and decorated and looks wonderful with their stuff in it. You've gotta envision that thing being empty and do you still want that house after that.' So, we just talk about things like that and he seems to have a pretty good grasp on that."
Filed to: Marquis Teague