Zeller leads Washington to 7-0 start with pair of wins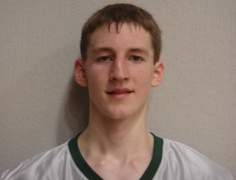 Throughout the season, Inside the Hall will keep you posted on how 2010 signees Victor Oladipo and Will Sheehey and 2011 commitments Austin Etherington and Matt Carlino, as well as other notable prospects being recruited by Indiana, are performing at their respective schools. Here's our latest update:
+ Victor Oladipo: DeMatha moved to 7-0 with a 84-50 win over Bishop Ireton on Tuesday. Oladipo scored two points. The Stags are ranked No. 16 in the USA Today Super 25.
+ Will Sheehey: Sagemont lost 80-66 to St. Benedict's Prep (No. 9 in USA Today Super 25) on Friday. Sheehey had 16 points and 13 rebounds.
+ Austin Etherington: Etherington poured in 34 points in a 81-68 Hamilton Heights win on Friday at Western. The Huskies fell to Noblesville at home on Saturday in overtime, 41-38.
+ Matt Carlino: Carlino scored 14 points in a 76-66 win home win over Lawrence Central on Friday and 13 points in a 86-55 rout on Saturday at Jeffersonville. The Panthers are No. 1 in Class 4A and No. 10 in the USA Today Super 25.
Other notables:
+ Cody Zeller (pictured): Washington, No. 2 in Class 3A, moved to 7-0 with a pair of wins — 67-51 on Friday over Evansville Bosse and 66-31 on Saturday at Sullivan. Zeller had 19 points and 15 points in the win over Bosse.
+ Jeremiah Davis: Davis was limited to just four points as Muncie Central fell 43-42 at home Friday to New Castle on a buzzer-beater. On Saturday, Davis scored 13 points and had five assists in a 50-40 win at Delta.

+ D'Vauntes Smith-Rivera: The 6-3 sophomore guard had 10 points in a 86-50 win Friday at Frankfort. On Saturday, North Central won 88-61 over Hamilton Southeastern.
+ Ron Patterson: Patterson scored 14 points in a 69-60 Broad Ripple win on Friday at Indianapolis Northwest.
+ Jeremy Hollowell: The 6-7 Lawrence Central wing scored 18 points in a 76-66 loss Friday at No. 1 Bloomington South.
+ Darryl Hicks: According to Jody Demling of The Louisville Courier-Journal, Indiana recently became the first school to offer a scholarship to the Shelby County (KY) freshman guard. Hicks finished with five points, four rebounds and three assists in a 64-55 loss on Saturday to Louisville Eastern in the King of the Bluegrass.
Filed to: Austin Etherington, Cody Zeller, Matt Carlino, Victor Oladipo, Will Sheehey