Marquis Teague still planning on June decision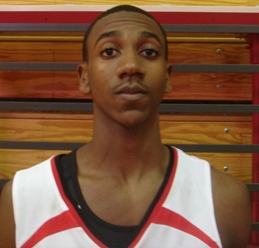 Indianapolis Pike point guard Marquis Teague, one of the top players nationally in the 2011 class, is still considering seven schools and will be ready to end his recruitment in June.
Indiana, once believed to be a distant second in the race for Teague against Louisville, appears to be right in the thick of things.
"Tom Crean's been calling me ever since he got here, so we've got a good relationship," Teague said at Saturday's adidas May Classic in Bloomington. "It's close to home. I like Indiana."
Besides Indiana and Louisville, Teague is also considering Wake Forest, Cincinnati, Purdue, Ohio State and Kentucky.
"I've got it down to my schools that I like and that's what I'm going to look at," he said.
Teague hasn't consulted with his brother, Jeff, who played for Wake Forest and declared for the NBA Draft, about his decision. He's leaning on his father, Shawn, who played for Rick Pitino at Boston University, for guidance as the decision nears.
'I haven't really talked to him (Jeff) about it," Teague said. "He probably would like me to go to Wake Forest. My dad, he's the biggest part of it. He's with me everywhere I go. He talks to colleges most of the time, they call him, so yeah, he's a big part."
Although he was spotted wearing an Indiana sweatshirt today in Assembly Hall, Teague insisted it wasn't a clue that he's favoring the Hoosiers.
"No, it's just something somebody gave me," Teague said when asked about the sweatshirt. "One of my dad's friends bought it for me, so I just wear it."
Filed to: Adidas May Classic, Marquis Teague