Zeller looking to find his role with Indiana Elite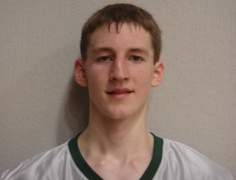 6-9 Washington (HS) junior-to-be Cody Zeller has one leg up on most of his peers going through the recruiting process for the first time. He heard the pitches various schools made to his older brothers Luke and Tyler, both Mr. Basketball's and McDonald's All-American's that ended up at high profile programs.
And although Luke and Tyler haven't passed on much advice as his recruitment heats up, the youngest Zeller kept his eyes and ears open as they went through the process.
"They haven't passed on much advice but I know how it goes. I went on most of their trips with them. I sat in on some of the conversations Dad and them had," Cody Zeller said. "I know that every college coach is going to make their school sound great but you've gotta look through all the stuff they put out there. You've gotta find the real details. Ask around and figure out what the school's really about."
With two years of high school left, the immediate focus for Zeller, who has a scholarship offer from IU, is improving over the summer and gelling with his Indiana Elite teammates.
"I need to get stronger. It will help my defense and rebounding," Zeller said. "I'm just trying to figure out my role. In high school I was having to shoot the most but with this team I don't have to shoot as much. I'm trying to figure out what I need to do to help the team win."
Filed to: Cody Zeller