Creek: 'We're going to make it up next year'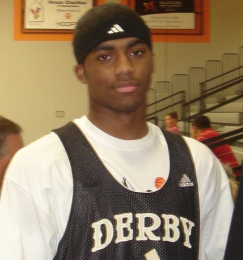 When the ball tips in Saturday's Wazoo Sports Derby Festival Basketball Classic, Indiana fans will get a glimpse of the future. Christian Watford, Jordan Hulls and Maurice Creek will team together for the first time.
"We're going to have fun out there. That's what it's all about," Creek told Inside the Hall. "Both guys are going to bring leadership and energy and help the team out. They're going to play with all of their heart."
Creek's experience at Hargrave, a military prepatory academy in Chatham, Virginia, has prepared the 6-5 guard for the transition he'll undergo this summer in Bloomington.
"Time management and go hard at everything you do," Creek highlighted as two of the many important things he's learned during his time at Hargrave. "As far as basketball goes, just play hard and the game will come to you."
Creek admitted it was tough watching Indiana struggle this season, but his outlook for the Hoosiers next season is all positive and his expectations are high.
"It was a great experience for them. They were all coming in. They didn't know each other," Creek said. "But we're going to make it up next year. We're all ready to go. All of us are going to be new and everybody thinks its going to be the same deal as last year. But we're just trying to prove them wrong and just make it a better year."
Filed to: Maurice Creek