Hulls erupts for 30 as South remains unbeaten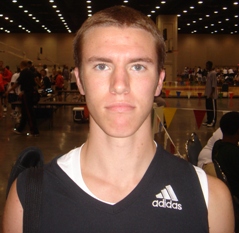 Throughout the season, Inside the Hall will keep you posted on how the six Indiana signees and 2011 commitment Matt Carlino are performing at their respective schools. Here's our latest update:
+ Jordan Hulls: Bloomington South improved to 17-0 with a 77-44 win over Warren Central on Saturday. Hulls had a season high 30 points on 11 of 18 shooting. The Panthers will get their toughest test of the season this coming Saturday in Bloomington as Detroit Country Day, led by Ray McCallum Jr., comes to town. Both teams are ranked in the top 10 nationally by USA Today.
+ Christian Watford: The 6-8 swingman dropped 35 points and grabbed 10 rebounds in a 63-52 Shades Valley win over Pinson Valley. Shades Valley is 23-5.
+ Maurice Creek: No individual stats were available from the Hargrave Military Academy Web site, but the Tigers improved to 20-1 with a 104-77 win over Rise Academy on Saturday.
+ Bobby Capobianco: Loveland split a pair of games last week with Wilmington (50-45 loss) and Winton Woods (53-48 win). In the Wilmington loss, Capobianco had 18 points and 11 rebounds and in the win over Winton Woods, he had 23 points and 13 rebounds.
+ Derek Elston: Tipton, No. 2 in Class 2-A, crushed No. 9 Carroll 65-34 on Friday night. The Blue Devils improved to 17-2 and Elston had 22 points and 11 rebounds.
+ Bawa Muniru: No information available.
+ Matt Carlino: Highland won its regular season finale 58-37 over Central to finish 24-3 and will begin postseason play this week. Carlino scored 14 points.
Filed to: Bawa Muniru, Bobby Capobianco, Christian Watford, Derek Elston, Jordan Hulls, Matt Carlino, Maurice Creek