Watford turns in a pair of 30-point games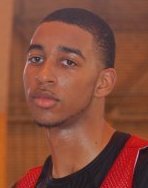 Throughout the season, Inside the Hall will keep you posted on how the six Indiana signees and 2011 commitment Matt Carlino are performing at their respective schools. Here's our latest update.
+ Christian Watford: 31 points from Watford weren't enough as Shades Valley fell 76-70 in overtime Friday to Pinson Valley. Watford had 33 points and 20 rebounds in a 74-61 win over Hewitt-Trussville last Monday.
+ Jordan Hulls: Bloomington South, No. 1 in Class 4-A, remained unbeaten with wins over Lawrence Central and Jeffersonville. In Friday's 70-49 win over Lawrence Central, Hulls had 14 points. On Saturday Hulls had 14 more, including six of eight from the free throw line, in a 73-54 win over Jeffersonville.
+ Maurice Creek: Hargrave Military Academy moved to 12-1 with a 83-73 win over Patrick Henry on Wednesday as Creek had 14 points and three steals. Hargrave is off until January 11 for winter break.
+ Derek Elston: Tipton moved to 7-0 with wins over Westfield and Mt. Vernon. Elston had 30 points in Friday's 76-53 win over Westfield. Tipton is now No. 1 in Class 2-A.
+ Bobby Capobianco: Loveland picked up a pair of wins — 52-31 Tuesday over Kings and 62-47 Friday over Anderson — and Capobianco looks to be 100% after returning earlier this month from a left foot injury. Capobianco had 25 points in the win over Anderson and 18 points and 13 rebounds in the win over Kings.
+ Bawa Muniru: No information available.
+ Matt Carlino: Highland moved to 6-0 with a 63-53 win on Monday at Desert Mountain.
Filed to: Bawa Muniru, Bobby Capobianco, Christian Watford, Derek Elston, Jordan Hulls, Matt Carlino, Maurice Creek