Hulls leads nationally ranked South to pair of wins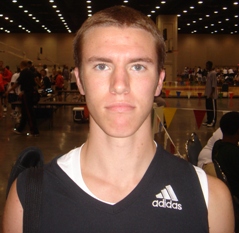 Throughout the season, Inside the Hall will keep you posted on how the six Indiana signees and 2011 commitment Matt Carlino are performing at their respective schools. Here's our latest update.
Jordan Hulls: Bloomington South picked up two wins over the weekend and Hulls scored in double figures in both contests. On Friday against Southport, Hulls had 13 points and Saturday at Terre Haute North, he scored 15. Bloomington South (4-0) is No. 12 in the USA Today Super 25 and No. 1 in Class 4-A.
Maurice Creek: According to Hargrave Military Academy's Web Site, Creek scored 28 points in a 112-91 win last Tuesday against Massanutten Military Academy. Hargrave won two games over the weekend in the Fork Union Invitational Tournament. Hargrave beat New Hampton 85-60 on Friday and in a 72-62 win Saturday against Fork Union, Creek had 19 points and five rebounds.
Derek Elston: Elston surpassed the 1,000 point mark for his career last Tuesday in a win over Elwood and poured in 24 points Friday in a win over Rensselaer. Elston outscored Rensselaer 12-10 in the first quarter. Tipton is ranked No. 2 in Class 2-A.
Christian Watford: According to the Birmingham News, Watford scored 25 points and pulled down 15 rebounds in a 63-60 win Friday night against Huffman. Watford's team, Shades Valley, is 11-1.
Bobby Capobianco: Loveland bounced back from a 90-50 loss against Princeton with a 61-44 road win against Glen Este on Friday. Capobianco scored 17 points in his second game back from a left foot injury.
Bawa Muniru: No information available, but Mt. Zion's schedule indicates they did not play last week.
Matt Carlino: The sophomore was recently tabbed the 17th best player in the 2011 class by ESPN and he's justified the accolades with his play so far this season. In a pair of Highland wins last week, Carlino scored 27 and 31.
Filed to: Bawa Muniru, Bobby Capobianco, Christian Watford, Derek Elston, Jordan Hulls, Matt Carlino, Maurice Creek