Know Thy Opponent: Cornell Big Red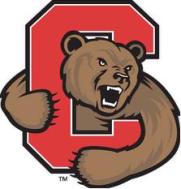 Indiana will return to Assembly Hall on Sunday for a matinee matchup with the Cornell Big Red (4-2).
After capturing their first league title in 20 years a season ago, Cornell was the unanimous pick to win the league again by Ivy League coaches.
It's the first meeting between the two schools, but three Cornell players have Indiana ties.
The Big Red's leading scorer is junior Ryan Wittman, the son of IU Hall of Famer and Minnesota Timberwolves head coach Randy Wittman. Ryan was a first team All-Ivy League selection last season and is averaging 19.8 ppg this season.
Senior Adam Gore, who will miss the entire pre-conference season with a knee injury, is from Monrovia and has a famous IU coach for a great-uncle: Branch McCracken. Sophomore Adam Wire's great-grandfather played for McCracken.
Besides containing Wittman, the Hoosiers will have their hands full with 7-footer Jeff Foote (14.5 ppg, 7.5 rpg) and Geoff Reeves (15.8 ppg).
After a 74-56 loss to Siena in the preseason NIT, the Big Red bounced back in the consolation round of the NIT with a 78-53 win over Loyola-Chicago and a 67-54 win over Eastern Michigan.
An NCAA Tournament team a season ago, Cornell has the experience to cause plenty of problems for IU and they're looking to become the first Ivy League school ever to win in Assembly Hall.
Filed to: Cornell Big Red, Randy Wittman, Ryan Wittman