ITH Super Happy Fun Time Top 10 List: Isiah Thomas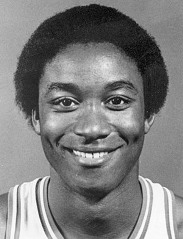 The ballots have been counted and it's time for Inside the Hall's countdown of the greatest Indiana players of all-time. Today: No. 3: Isiah Thomas.
Years at Indiana: 1979-1981
The numbers: 968 points (15.1 average); 356 assists (5.6 average); 136 steals (2.1 average)
Career highs: 39 points (February 28, 1981 vs. Michigan); 14 assists (March 14, 1981 vs. Maryland); 5 steals (four different occasions)
Notable achievements: All-American (1981); First team All-Big Ten (1980, 1981); Indiana Hall of Fame (1993); Big Ten champion (1980, 1981); National champion (1981)
The case for Thomas: Fortunately for Zeke, we're not accounting for his abilities to run a NBA franchise. Instead, we'll focus on his single season school record for assists (197), career 53% shooting from the field, two Big Ten championships and a NCAA championship in 1981.
Filed to: Isiah Thomas, ITH Top 10 list