Roshown McLeod lands third assistant position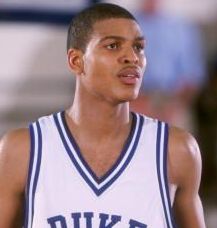 As we expected, Indiana waited until after the summer recruiting period to name its final assistant coach and former Duke and NBA standout Roshown McLeod is the choice, according to the Hoosier Scoop.
"The thing I really like about him is that if he were healthy, he'd still be a professional basketball player," Indiana coach Tom Crean said. "But he's done a lot of things to put himself in a position to be a coach since his career ended, and as the interview process went on he really showed how knowledgeable he is."
Crean is expecting McLeod to become a star on the recruiting scene and of immediate interest to Indiana fans is his rumored connection with Derrick Favors and Dominic Cheek, both five-star recruits in the 2009 class. McLeod has worked with Favors on his game in the past and Cheek is from St. Anthony's in New Jersey, where McLeod attended high school. With McLeod on board alongside Tim Buckley and Bennie Seltzer, Crean has assembled a coaching staff that should be able to consistently bring top talent to Bloomington.
McLeod was the director of basketball operations at Woodward Academy in Atlanta and was an assistant coach for one season at Fairfield during the 2002-2003 season. Indiana is expected to make the hiring official later today.
Filed to: Roshown McLeod