Kyle Taber is … your Indiana Hoosiers!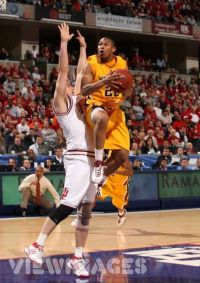 Don't let this post distract you from the real issue at hand, which is the voting we're doing just down the page. That's the democratic process at work. This is just a sarcastic post about Kyle Taber. Anyway, Jeff Goodman from Fox Sports talked with the senior about last year's team, and this year's team, and the fact that this year's team is pretty much Taber and bunch of new guys. Sentences like this are enough to make an IU fan more than a little squeamish:
Now Indiana has actually become Kyle Taber's team.Let's put this into perspective. This is a 6-foot-7 forward who averaged 1.3 points and 2.5 rebounds in a little more than 11 minutes per game a year ago.

If Crean has to rely on Taber, then the Hoosiers are in major trouble.

I'm not saying Taber has to go out and become a combination of Gordon and White, but he's the face of the program and the likely leader of a team with seven new faces."He's grown up being appreciative of what Indiana basketball is all about," Crean said, "He realizes that it's a real honor to be here and he's got a chance to provide leadership and have a senior year to be remembered for in this state for a long, long time."
There's not a whole lot else in the story — Taber refused to confirm or deny the drug-use rumors that surrounded the team last year — but the general gist is terrifying. Kyle Taber is an OK player, and a seemingly nice dude, but he is not a Division 1 centerpiece. I hate to be pessimistic, but items like this are like a slap of reality: IU is going to be really bad next year. Sigh.
Filed to: Jeff Goodman, Kyle Taber, Tom Crean