Report: Indiana agrees with NCAA allegations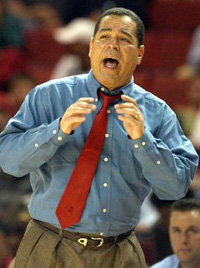 Andy Katz of ESPN.com is reporting that Indiana agrees with the NCAA's five allegations and will release its response to the NCAA publicly as soon as tomorrow:
Indiana University essentially agreed with all five violations that the NCAA cited against the men's basketball program in a Feb. 8 major notice of allegations sent to the school, ESPN.com has learned from multiple sources.

The school is expected to formally release its response to the public as early as Tuesday. Representatives of Indiana are due to meet in Seattle with the committee on infractions on June 14. A final result on any possible penalties likely won't be known until later in the summer.
The five allegations are outlined here and when you look at what happened this past weekend at USC with O.J. Mayo, you have to stop and ask yourself how serious phone calls really are. However, the NCAA will look at this more from the perspective that IU knowingly hired a cheater and that is a big part of why this investigation is right in the middle of their radar.
The athletic department, on the other hand, is hoping that getting rid of the said cheater, Kelvin Sampson, cleaning house with certain parts of the roster and bringing in a coach with a pristine image will help lessen the blow in June. The self-imposed sanctions should help as well.
Related (all files in PDF format):
Thanks to ITH readers Robert and Zach for the tip.
Filed to: Kelvin Sampson, NCAA allegations